One Of Hawaii's Top Auto Accident
Attorneys
​
Worked for U.S. Air Force JAG

Millions obtained for our Clients' Car Accident Injuries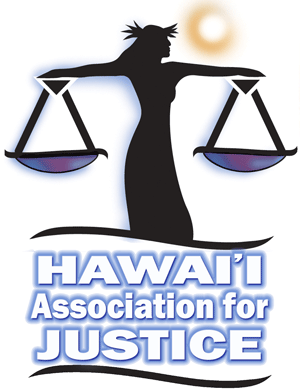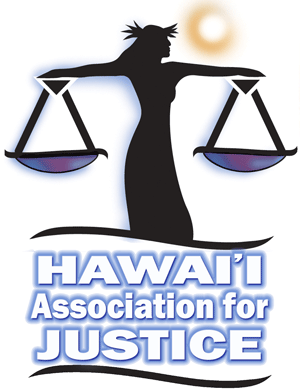 Hawaii's Premier Auto Accident Injury Lawyer, David W. Barlow
David W. Barlow has many years of experience as a personal injury lawyer in Hawaii. He has a proven record of successfully obtaining fair compensation for his clients who are injured in car accidents. He has obtained millions of dollars in auto accident settlements for his clients.
Lowest Attorney Fee, Guaranteed
We guarantee that we can beat any of our competitor's attorney fee rates. With many years of experience, we have the knowledge and ability to obtain excellent settlements for our clients, in most cases, without them having to step foot in a courtroom. Because we focus our practice solely on auto accidents (car, truck, motorcycle, moped, pedestrian, bicycle) and slip and fall accidents, we're able to obtain the best possible settlements for our clients effectively. We only work on contingency which means you don't pay us anything until we get you a settlement for your injuries.
Top One Percent Of All Attorneys In The Nation
The National Association of Distinguished Counsel selected injury lawyer David Barlow as a member of the Nation's Top One Percent of all Attorneys for "elevating the standards of the Bar and providing a benchmark for other lawyers to emulate." He is part of "this elite class of advocates which consists of the finest leaders of the legal profession from across the Nation. The recipients of this prestigious award have demonstrated the highest ideals of the legal profession." Click on the following to read more about why Mr. Barlow is one of the best injury lawyers in Hawaii: Top Honolulu Injury Lawyer.
Pay No Attorney Fees Until We Win Your Case
We don't charge any attorney fees until we get you the compensation you deserve for your injuries. When you have been in an accident, you should not delay in calling us to discuss your case. We're available 24 hours a day, seven days a week, for a free initial consultation. For your convenience, we offer online contract signing so that you can complete the intake form and sign the contract online without printing out any forms or meeting with us in person. All of our cases are based on contingency.
CONTACT
THE LAW OFFICES OF DAVID W. BARLOW

Honolulu Office
Honolulu, HI 96813
Tel: 808-354-0464
Fax: 877-447-2645
​
​
​
​
​
​
​
​
​
​
​
Big Island Office
1. Call the police. No matter how minor or how big the accident is, you should call the police and make a police report. There must be documentation of the accident. The police report will not only provide you with important information that you'll need (such as the other driver's name, contact information, and insurance information), but it will also help you prove to the insurance company who was at fault.
​
2. Get medical care as soon as possible. Although the natural inclination is to tell yourself that you're okay and don't need to go to the hospital, you should go to the hospital whenever you're in an accident to get checked out. Don't worry about the bills. As long as you have valid insurance for the car that you're traveling in, then you know that you'll have $10,000 in medical coverage under your No-Fault Insurance coverage. Take the ambulance to the ER if you need to. Go to the ER right after the accident or at least within the first 24 hours. Then, be sure to get all the follow-up treatment that you need.
​
3. Call an injury lawyer. Most injury lawyers offer free consultations and don't charge any fees until they get you compensation for your injuries (including us!). You have nothing to lose by at least calling to get a free consultation. Hawaii's auto accident laws are complicated. Do yourself a favor and avoid a lot of the stress and worry when you've been injured in an accident by hiring an experienced injury lawyer to take care of everything and get you the compensation you deserve.
​
4. Take pictures of your injuries and car damage and email them to your lawyer as soon as possible. All too often pictures get lost or people put off taking pictures of their injuries until it's too late.
​
5. Get as much medical treatment as possible. Your medical records will be the evidence in your case. When your lawyer begins to work on settling your case, the first thing he'll do is obtain your medical records and send them to the insurance adjustor. Your medical records are the most important factor that adjustors consider when they're evaluating your claim. Get as much treatment as you can so that you have plenty of medical records for the adjustor to consider.