One Of Hawaii's Top Auto Accident
Attorneys
​
Worked for U.S. Air Force JAG

Millions obtained for our Clients' Car Accident Injuries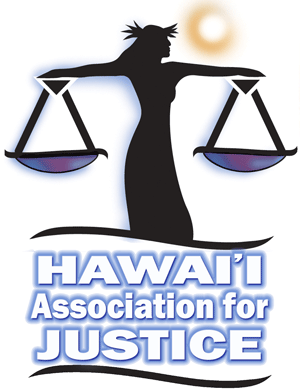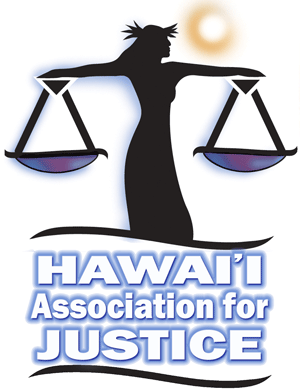 What To Do If You've Been Injured By An Uninsured Driver In Hawaii
Unfortunately, there are many drivers in Hawaii who do not have car insurance. One of the reasons for this is the high cost of living. The large percentage of people living in Hawaii below the poverty rate is another factor. One of the biggest reasons is that Hawaii has very weak laws against people who drive without insurance.
​
In many states, if someone is involved in an accident without valid insurance, their vehicle is impounded. Not in Hawaii. Here, you can get into an accident without a valid driver's license or insurance, and then after the police do their report, you can just drive away. Yes, the driver without a license or insurance has to show up in court the next month and could have to pay at least a $500 ticket for not having insurance; however, there are many of these drivers who have many of these unpaid tickets. Yes, their license is revoked, but because they probably didn't have a valid driver's license anyway, they don't really care.
​
We have had many clients who have been injured by drivers with long records of numerous citations for driving without insurance and without a valid driver's license. Why are these people still driving around injuring people? Ask the Hawaii legislature.
​
So what are your options if one of these drivers without insurance injures you? The first option that comes to mind is to sue them. Yes, you can sue them but most likely it won't end up with you receiving the compensation you deserve. Litigation is expensive and time-consuming; therefore, it doesn't make sense to spend the time and money suing someone that won't be able to pay you once you win the lawsuit.
​
The second option is to file a claim with your own insurance if you have Hawaii uninsured motorist coverage. Most people are hesitant to file claims against their own insurance because they worry that their rates may go up. Honolulu insurance companies are not supposed to raise your rates unless the accident was your fault. Even if they do slightly raise your rates, the amount that you may get for your injuries should more than makeup for the higher insurance rates.
​
The third option if you don't have uninsured motorist coverage is to find out if a family member that you live with has this coverage. They must be close family, such as a parent, spouse, brother, sister, etc. Girlfriends or boyfriends don't count. You must also be living in the same residence with them.
​
The last option if you have been injured by an uninsured driver in Honolulu, or anywhere in Hawaii, is to file an Assigned Claim with the State. Under the Assigned Claim Program, the State will assign one of the insurance companies in Hawaii to handle the claim. In order to qualify for this program, you will have to show that the other driver didn't have insurance, that you didn't have uninsured motorist coverage, and that you don't live with a family member with uninsured motorist coverage. Unfortunately, under this program, the insurance company will only provide the minimum coverage of $20,000. Sometimes this amount isn't enough to fully compensate someone who has extensive injuries, but it can provide a little assistance when there are no other alternatives.
​
We need to get the legislature in Hawaii to get serious about punishing people who drive without insurance. Driving without insurance should not be an option. May states impound cars that do not have insurance and they do not release the vehicle until there is proof of insurance. Hawaii is way too lenient. Yes, a $500 ticket is a lot. However, many people don't even pay for it. After all, they probably already have their license revoked anyways. There are way too many repeat offenders who never have car insurance or a valid driver's license. There should be very serious punishments for people who repeatedly drive without are license or insurance.
​
There's nothing more frustrating than to be injured in an accident only to find out that the person that injured you didn't even have insurance. Actually, it seems that people without insurance are the worse drivers who cause the most accidents because they have nothing to lose. They don't need to worry about paying for the injuries and damages they've caused. They don't need to worry about their insurance rates going up because they don't even have insurance. Many of them don't even worry about paying the $500 fine because the consequence is to lose their license, but they were already driving without a license.
​
As an injury lawyer, there is nothing worse than having to look at your client and tell them that they were injured by someone without insurance. Even worse than this is when our clients decide to pursue legal action against the uninsured driver but they end up not receiving any compensation anyways because the uninsured driver has no money and refuses to pay what the court ordered him to pay. Imagine, after paying the $315 filing fee and dealing with the court process for 1-2 years, and ending up with nothing in the end. What a tragedy! This is not right! This is why we tell everyone that we know that it is not enough to have liability insurance in Hawaii. It's essential that you also have uninsured motorist coverage and underinsured motorist coverage so that you can be fully compensated for your injuries even though so many people are driving around the roads of Hawaii without any insurance.
CONTACT
THE LAW OFFICES OF DAVID W. BARLOW

Honolulu Office
Honolulu, HI 96813

​
​
​
​
​
​
​
​
​
​
​
Big Island Office