One Of Hawaii's Top Auto Accident
Attorneys
​
Worked for U.S. Air Force JAG

Millions obtained for our Clients' Car Accident Injuries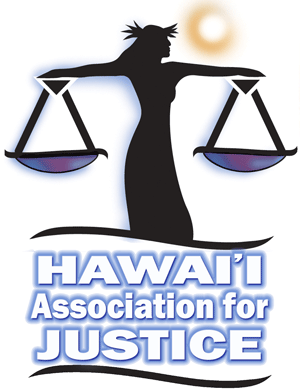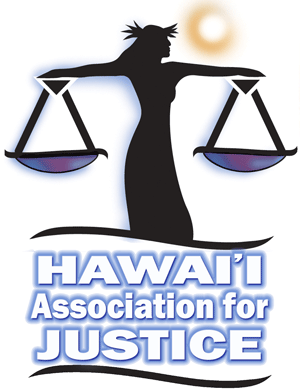 Hawaii Personal Injury Law
If you have been injured in an accident in Hawaii you should not delay in consulting with a personal injury attorney. The injury laws in Hawaii are different from the injury laws of other states. Any delay in consulting with a Hawaii injury lawyer may result in you obtaining less compensation for your injuries than you are entitled to.
​
You should avoid providing a statement to the insurance companies until you have consulted with an attorney. As an experienced Hawaii injury lawyer will advise you on your legal rights when you have been injured.
​
We will deal with the insurance company so that you can focus on recovering from your injuries. We will ensure that you receive the medical coverage that you are entitled to, as well as compensation for your pain, suffering, wage loss, and other damages.
​
At the Law Offices of David W. Barlow, we have the experience and knowledge necessary to make sure that you receive the maximum compensation possible. When you are injured, the last thing you should have to worry about is paying your medical bills and being compensated.
​
Your life is already disrupted enough by missing work and going to doctor appointments. You should not have to worry about being taken advantage of by an insurance company.
​
When you have been injured in a car accident in Oahu, there are many factors to consider when deciding how to proceed. The first question is whether you were at fault or not. Quite often, we receive calls from people who think that whether or not the other party was at fault is irrelevant because their injuries are so serious.
Unfortunately, even though someone may have suffered very serious injuries if the other party is not at fault, then there is not much that can be done. After all, people don't want to sue themselves, do they?
​
Once you have concluded whether or not someone else was at fault, the next question is whether you have sufficient damages in order to pursue a claim. Hawaii law provides that there is no "tort liability" if there has not been at least $5,000 paid in medical bills by the No-Fault insurance provider.
​
In other words, if one's injuries are not serious enough to warrant $5,000 worth of medical treatment, then one will not be able to make a claim for their injuries. Well, actually, they could make a claim if they feel so inclined; however, the insurance company will quickly reply that they will not be making any settlement offers because the $5,000 "tort threshold" has not been met. We have received this response from insurance companies even though clients are just a few dollars short of the $5,000 threshold.
​
Although $5,000 may seem like a high amount and difficult to achieve, it is actually not very difficult under most circumstances. It is not usually an issue if clients were treated by an ambulance and taken to an emergency room. Most ambulance charges are between $700-$900, and emergency room bills usually range from $1,000 to $5,000 depending on the extent of the injuries and diagnostic procedures performed.
​
Most clients will also need physical therapy, massage therapy, and/or chiropractic treatment as well. Depending on how many of these treatments are needed, the bills can quickly add up. Our clients who have the most difficult time reaching the $5,000 threshold are those who didn't use an ambulance or go to the emergency room. Without these large bills, it is sometimes difficult to reach the tort threshold on doctor visits and therapy alone.
​
Hawaii requires that all motor vehicles be insured at all times under a motor vehicle insurance policy. There are a few exceptions to this insurance requirement; one exception is if the owner of the vehicle provides proof of self-insurance by posting a surety bond. There are serious penalties for not having valid car insurance.
​
Hawaii's car insurance laws require that benefits for accidental injuries must be provided regardless of whose fault the accident was. These benefits must be provided to the driver, passenger, pedestrian, or person on a bicycle. The minimum amount of benefits required under Hawaii law is $10,000 for injury benefits.
​
There are limits on who can sue for injuries in an auto accident. One of the following must be met in order to proceed with a Hawaii personal injury lawsuit: someone dies in the accident, permanent loss of use or function of a part of the body, there is permanent and serious disfigurement resulting in the subjection of the injured person to mental or emotional suffering, or the injuries involved result in personal injury benefits of at least $5,000. This $5,000 requirement is commonly known as the "tort threshold".
​
The tort threshold does not need to be met if the accident was intentional if criminal conduct was involved, where exemplary or punitive damages are involved, or where drugs or alcohol were involved.
​
Hawaii Car Insurance Companies
​
Insurance companies in Hawaii have several different departments that have different functions. Most companies use an agency system for their sales. Once an agent sells a Hawaii car insurance policy, it must be evaluated by an underwriter. Underwriters evaluate the risk to be insured. Usually, if a loss is more probable, the car insurance premium will be higher.
​
The car insurance claims department provides what was promised to the person insured, i.e., it covers the losses. Basically, a claim is a request for payment for a loss. A car accident claim is for a sudden, unexpected event. Claims are usually determined to be first-party claims or third-party claims. A first-party claim is a car accident claim made by the insured directly to their own insurance company. These types of claims are for no-fault benefits, automobile collision claims, underinsured motorist claims, and uninsured motorist claims.
​
Hawaii vehicle accident third-party claims are from the insured's liability to other people for personal injury or vehicle damage which resulted in the negligence of the person who was insured.
​
Hawaii car accident insurance claims departments first receive notification of the auto accident claim. The car accident claim is usually reported by telephone to the car insurance company. The insurance adjuster will refer the accident claim to the claims department, where an initial vehicle accident report is completed.
The next step for the auto accident insurance company is to investigate the accident. The auto insurance company will investigate the liability, damages, and also causation of the accident.
​
Personal Injury Damages
​
Hawaii's bodily injury insurance claims include not only physical injury but also the medical bills incurred to treat those injuries. Hawaii's auto injury damages not only include the injuries suffered at the time of the collision but also any progressive injuries, which may include infection or traumatically caused diseases. Hawaii property damage insurance claims refer to the destruction of tangible property. Motor vehicle accident claims generally do not cover intangible injuries, such as injuries to character, reputation, or earning capacity, if it is not accompanied by physical injury.
​
In a car accident claim, the injured party may recover from pain and suffering, medical bills, wage loss, and permanent impairment. Also, the spouse of the victim in the car accident lawsuit may be joined to recover for harm to the marital relationship. This is called loss of consortium, and it is ordinarily a joint count in the Complaint by both spouses.
​
Loss of consortium generally includes any harmful effect upon the marital relationship caused by the car accident and can be defined as loss of the spouse's companionship, affection, moral support, sexual relations, and assistance in the operation of the home.
​
Resident Relative In UIM Claims
​
The Supreme Court of Hawaii has not adopted a multi-factor analysis to determine if two people, who are related, are residents of the same household. However, the Hawaii Supreme Court has held that it will "construe policy terms liberally, in favor of the insured, and in accord with the reasonable expectations of a layperson." The reasonable expectation is that "family members living in the same residence are considered members of the same household for insurance coverage."
​
The Supreme Court of Hawaii has held that when the insured and the UM claimant were maintaining separate residences, they were not considered part of the same household even though the insured took meals to his father twice a day and the father's mailing address was the insured's home.
​
The Supreme Court of Hawaii will likely consider Hawaiian tradition when construing "resident of your household." The Hawaii High Court held that "Hawaiian and Asian families of this state have long maintained strong ties among members of the same extended family group. The Hawaiian word ohana has been used to express this concept. It is not uncommon in Hawaii to find several parent-children family units, with members of three and even four generations living under one roof as a single family.
​
Please call us at the Law Offices of David W. Barlow for your car insurance questions. We are here to help you understand your Hawaii automobile insurance coverage. We are available for free consultations in our law offices in Downtown Honolulu and in Ewa Beach.
​
We have experience with many forms of personal injury cases, such as automobile accidents, moped accidents, motorcycle accidents, and pedestrian accidents. We also handle wrongful death and slip-and-fall cases. We have many years of experience as Hawaii personal injury attorneys, so please call us today.
​
Hawaii's Last Clear Chance Doctrine
​
Under the last clear chance doctrine, a contributorily negligent plaintiff may nevertheless recover in the accident lawsuit if the plaintiff is in a situation of helpless peril, and thereafter the defendant had an opportunity to avoid injury to the plaintiff who failed to do so. Under these circumstances, the defendant had the "last clear chance." The last clear chance doctrine has been abolished in Hawaii. Rapoza v. Parnell, 83 Haw. 78, 924 P.2d 572 (Haw. App. 1996).
​
The Law Offices of David W. Barlow is a Law Firm with offices in Downtown Honolulu as well as West Oahu. We are also able to meet with clients anywhere on Oahu as well as on the Islands of Kauai, Maui, Molokai, and the Big Island of Hawaii. We are a top-rated trial attorney law firm and have years of experience with injury cases. We offer free consultations and do not charge any attorney fees until we settle your injury case.
CONTACT
THE LAW OFFICES OF DAVID W. BARLOW

Honolulu Office
Honolulu, HI 96813

​
​
​
​
​
​
​
​
​
​
​
Big Island Office