One Of Hawaii's Top Auto Accident
Attorneys
​
.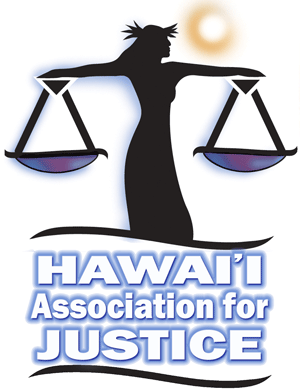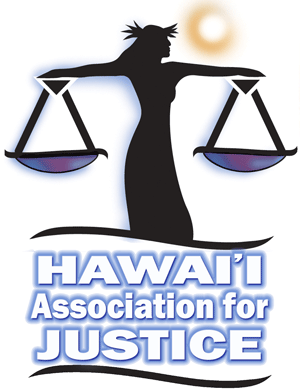 12 Do's And Don'ts When You Have An Auto Injury Claim In Hawaii
1. Do: Call the police right after the accident.
​
Don't: Assume that you only need to take the other driver's information and that you don't need to make a police report to help prove what happened in the accident.
​
​2. Do: Go to a medical facility for treatment as soon as possible after the accident. You should preferably take an ambulance to the nearest emergency room.
​
Don't: Assume that you don't need medical care. Some injuries don't manifest themselves for a day or two after the accident.
​
3. Do: Call a lawyer as soon as possible after the accident. You should preferably call him on the day of the accident or within one week at the latest.
​
Don't: Wait to call a lawyer for a few weeks. To give your lawyer the best chance of winning your case, he should be involved in the process as soon as possible. Don't be surprised if you have difficulty getting a lawyer to take your case if you wait for more than a month to call a lawyer.
​
​4. Do: Get as much treatment as possible. Remember that the evidence in your injury case is the medical records. If there is no evidence of your injuries, then don't be surprised if the insurance adjuster offers you very little for your claim.
​
Don't: Wait to get treatment or have big gaps in your treatment. These are indicators to the adjuster that you may not have very serious injuries.
​
​5. Do: Have your medical providers send their bills to your No-Fault Insurance. To receive a settlement for your injuries, your No-Fault Insurance must payout at least $5,000 in medical bills.
​
Don't: Have your medical providers send their bills to your health insurance. The bills paid by your health insurance do not count toward the $5,000 requirement. Also, your health insurance may ask to be reimbursed for the bills they pay to treat your auto accident injuries.
​
​6. Do: Keep your lawyer informed regarding your treatment. You should especially inform your lawyer when you have completed your treatment.
​
Don't: Be surprised that your lawyer won't be able to work towards a settlement of your claim until he knows that you've completed your treatment.
​
​7. Do: Keep in mind that the settlement process takes time. Your lawyer must first request your medical records and bills. This usually takes 1-3 weeks. Your lawyer will then send all of your medical records and bills to the adjuster to evaluate. It usually takes adjustors about a month to review your claim. Remember that it takes time to go through hundreds of pages of medical records and that adjustors usually have hundreds of claims on their desks.
​
Don't: Get mad at your lawyer when he can't get you a settlement in a week. The settlement process usually takes at least two months to get the initial settlement offer. Then, if you want your lawyer to negotiate the offer up as high as possible, that could take another couple of months.
​
​8. Do: Be reasonable with your settlement expectations. You can expect a settlement in the six figures if you have many fractured bones and surgeries. However, suppose your injuries are just whiplash and sore muscles for a few months. In that case, your settlement may be between $5,000-$20,000 depending on the severity of the injuries, what the medical records say, the amount of medical bills, which insurance company is involved, and which adjustor is involved.
​
Don't: Get mad at your lawyer because he can't get you the settlement amount you want. You can't just pick a settlement amount out of a hat and expect that amount to be offered by the insurance adjuster. Adjustors can't offer whatever they want. They have managers and auditors that hold them responsible for making settlement offers within the insurance company's guidelines.
​
​9. Do: Remember that there are hundreds of accidents in Hawaii every week and that insurance companies would quickly go bankrupt if they gave everyone the amounts they want.
​
Don't: Expect your lawyer to call and yell at an adjustor and get you whatever you want. Although most of the lawyer shows on TV show lawyers yelling and getting exactly what they want, this is simply not how it works in real life. Adjustors deal with angry people all day, every day. They aren't going just to give people, or their lawyers, whatever they want just because they call and yell at them. We get great settlements for our clients because we know how to use effective settlement techniques that involve persuasion, not yelling.
​
10. Do: Be nice to your lawyer.
​
Don't: Think that if you treat your lawyer badly that he'll somehow be able to get you exactly what you want. Remember, your lawyer is getting about a third of the settlement. He already has a big incentive to get you as much as possible without you demanding that he get you a higher settlement offer. Your lawyer will do everything he can to persuade the adjuster to give you a great settlement. Still, the ultimate decision regarding the settlement amount lies with the adjuster and his supervisor.
​
​11. Do: Strongly consider accepting a reasonable settlement offer. Settlement offers will rarely be an awesome amount that you celebrate over. After all, you didn't win the lottery, you were only in a car accident. You deserve fair compensation for your injuries, but not a windfall.
​
Don't: Take your case to court if you have a reasonable settlement offer. You're sadly mistaken if you think the twelve people on the jury will be eager to award you tons of money. Most jurors don't like people who sue because of car accidents (think of all the ambulance chaser jokes you hear). Jurors can be sympathetic if you have serious injuries; however, if you only had a sore neck for a couple of weeks, then don't be surprised if the jury doesn't award you a single dollar. Most jurors aren't in a good mood because they're missing work and other important things in their lives. Therefore, you better have a good reason to take up a week of their lives, or they may vent their frustration on you when they render their verdict.
​
​12. Do: Strongly consider hiring our law firm. We have many years of experience obtaining the best compensation for our clients. We always respond to calls and emails within one business day. We are always patient and willing to help you with any questions or concerns you may have.
​
Don't: Hesitate to call for a free consultation. Don't worry, there will be no pressure to hire us. We're always happy to give you any advice you may need if you've been injured in a car accident in Hawaii.
CONTACT
THE LAW OFFICES OF DAVID W. BARLOW

Honolulu Office
Honolulu, HI 96813

​
​
​
​
​
​
​
​
​
​
​
Big Island Office