One Of Hawaii's Top Auto Accident
Attorneys
​
Worked for U.S. Air Force JAG

Millions obtained for our Clients' Car Accident Injuries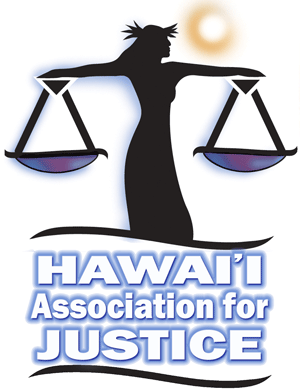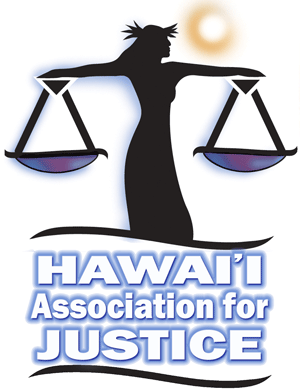 Why You Should Hire Our Hawaii Injury Law Firm
Not all Hawaii Injury Law Firms are the same. Each law firm functions in a different way than the other. It's important to hire the Hawaii car accident injury law firm which is a good fit for you. Here we'll explain why we think you should hire us. Of course, if you feel that our law firm won't be a good match for you, we won't be offended if you decide to hire another Honolulu injury law firm.
​
The first reason why you should hire our law firm is that our injury lawyer is personally involved in every facet of your case.
​
Our injury lawyer, David W. Barlow, will be the one who calls you back and answers your emails. Although a secretary may answer the phone when you call, it is the attorney who will call you back. We have several assistants and secretaries who handle various duties such as taking messages and processing the mail; however, Attorney Barlow will know every single detail of your case. When he calls you back he won't have to ask a secretary or paralegal to quickly update him on your case because he will already know exactly what is going on in your case.
​
When Mr. Barlow opened his Hawaii accident injury law firm many years ago he knew that he wanted to do things differently than most of his competitors. He knew that he wanted to be personally involved in every single case. He understands that when those who have been injured in accidents in Honolulu hire a lawyer they expect the lawyer to know what is going on at every point of their case and not just a paralegal or secretary. Although this philosophy results in Mr. Barlow not being able to take as many cases as some of his competitors, he has stuck to this philosophy for many years.
​
By being personally involved in every single case, Mr. Barlow has been able to provide outstanding results for his clients for many years. Not only has he been able to obtain excellent settlements for his clients, but his clients have been very pleased with the personal service that he has provided and many have referred their friends to him. Although we had to purchase advertising during the first few years of our practice, we no longer have to spend any funds on advertising. We keep a full caseload at all times due to the referrals that we receive from former clients who were very pleased with our service and the results that we obtained for them.
​
We are easy to get a hold of on the telephone, but many clients appreciate the ability to email questions they may have without having to worry about playing "phone tag" with their injury lawyer.
​
Another reason why you should hire our law firm is that we focus all of our efforts on settling your case.
​
Although many personal injury lawyers are all too eager to take your case to court, we understand that court can be stressful and time-consuming for our clients. Therefore, we put great effort into negotiating a settlement with the insurance company so that our clients get their compensation as soon as possible without going through the litigation process.
​
We pride ourselves on being one of the most technologically advanced law firms in Hawaii.
​
We stay current with all of the latest office technologies in order to provide the best possible service to our clients. By employing the best office technology possible, we are able to seamlessly represent clients on all islands. We also have many clients who were injured while on vacation and returned home.
​
When we begin the representation of a client we email them an intake form that they can complete right in their email and we also email them an online contract. New clients are able to sign our online contract using their fingers on their cell phones or tablet. They are able to use their mouse to sign the contract on their computer. We automatically receive the contract once they sign it. Once we receive the intake form and signed contract, our representation of them begins. It's that easy. We have had clients sign up with us within an hour of their initial call to us.
​
We have received great feedback on this service. Our clients are relieved that they don't have to drive into town, fight traffic, and find parking. Clients on other islands, or who are no longer on vacation in Hawaii, are also able to take advantage of this online contract service.
​
We understand that being injured in an accident in Hawaii can be very frustrating and stressful. This is why we do everything we can to reduce your stress and frustration so that all you need to worry about is going to your medical appointments and recovering from your injuries.
​
All of our correspondence with clients is through email. Our clients appreciate this because they receive the correspondence instantly, without having to wait for the mail, and they also have a copy of the correspondence saved in their email for future reference.
​
Our clients know that they can get a hold of us by email or phone whenever they have any questions. We always respond to voicemails and emails by the end of the business day. Our business day does not end until every call is returned and every email receives a response.
​
Our clients often receive documents in the mail regarding their cases. They don't need to bring the documents to us or mail them to us. They don't even need to scan them to email. All they have to do is take a picture of the document with their cell phone and email the picture to us. It's that easy.
​
If you are on the mainland, on Kauai, Maui, the Big Island of Hawaii, or Oahu, we will be happy to help you get the compensation that you deserve for your injuries.
CONTACT
THE LAW OFFICES OF DAVID W. BARLOW

Honolulu Office
Honolulu, HI 96813

​
​
​
​
​
​
​
​
​
​
​
Big Island Office