One Of Hawaii's Top Auto Accident
Attorneys
​
Worked for U.S. Air Force JAG

Millions obtained for our Clients' Car Accident Injuries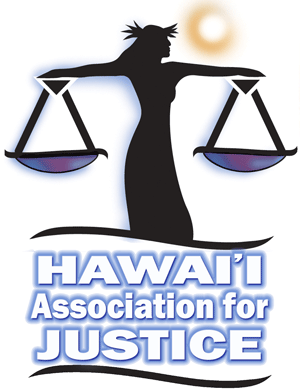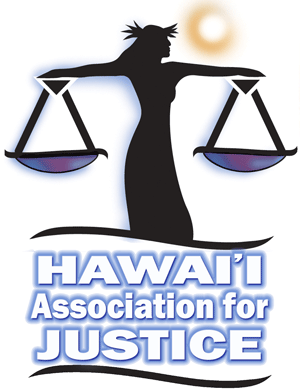 The Medical Treatment You Should Receive For Your Car Accident Injuries
The first treatment you should receive after an auto accident is from the paramedics. Whether your injuries are serious or minor, you should call the ambulance to receive first aid treatment. Don't worry about the bill. As long as the car you are in has valid auto insurance, then you will have at least $10,000 in medical benefits. The ambulance bill will be about $1,000.
​
There are two reasons why you should call an ambulance right after your accident. First, you will want to be checked out to make sure that you receive the medical attention that you need. Second, you will want to make a record of your injuries for your injury claim.
​
The next medical treatment you should receive is from the emergency room. Just like with the ambulance, whether you have very serious injuries or minor injuries, you should receive an exam by medical professionals in order to be sure that your injuries are properly treated.
​
Next, you should follow up with a doctor a few days after the accident. Many of our clients have a hard time finding medical providers who will accept their No-Fault Insurance. There are two providers on Oahu that we highly recommend for auto accident injuries. We recommend Workstar Injury Recovery Center and Portner Orthopedic Rehabilitation. Both of these medical providers accept No-Fault Insurance. They will just need your claim number and adjuster name and number in order to verify that you still have funds remaining from your $10,000 in medical benefits. Workstar is in Ewa Beach next to the Queen's West Hospital, Portner is in downtown Honolulu on Bishop Street, and Kaneohe. Both of these providers have provided excellent treatment for our clients.
​
At the first appointment, each of these providers will conduct a very thorough examination. Most likely, they will then refer you to see a physical therapist, massage therapist, chiropractor, specialist, or a surgeon. They may also refer you for an x-ray, ct scan, or MRI. Your No-Fault Insurance covers all of these types of treatment as long as the treatment is reasonable and necessary.
​
We highly recommend that you follow the doctor's recommendations for these various types of treatments. First and foremost, you should receive the prescribed treatment in order to recover from your injuries fully. You should also receive the treatment in order to document your injuries for your case fully. Keep in mind that insurance adjusters have to see documentation to back up all of your claims and injuries. Basically, in the eyes of the insurance companies, you're not injured unless there are medical records that document your auto accident injuries.
​
You should continue to receive all of the follow-up treatment for as long as necessary until you have fully recovered from your injuries. We recommend that you hold off on any settlement negotiations with the Hawaii insurance company until you have completed all of your treatment. This is so that the settlement will take into account all of your treatment and medical bills.
​
Things can get a little complicated once you use up all of the PIP (personal injury protection) medical benefits. The best course of action is to start using your health insurance. This may not go smoothly at first because your personal health insurance may not want to pay the bills. After all, the treatment is related to auto accident injuries. Before they will start to pay the bills, they may need to receive verification from the PIP insurance that the PIP benefits are exhausted. This is known as the "exhaust letter." Your injury lawyer will help you obtain the exhaust letter from your car insurance company, and he can even fax it to your personal health insurance company. Once your personal health insurance starts to pay the bills, you should keep in mind that the treatment you receive will need to be the type of treatment that your personal health insurance pays. Although No-Fault Insurance pays most bills without much fuss, your regular health insurance may require a referral from your primary care provider. Also, your regular insurance may not cover some of the treatments that the PIP insurance would cover, such as chiropractic treatment, massage therapy, and acupuncture treatment.
​
The one catch with using your personal health insurance is that they may request to be reimbursed for the bills they pay. Many health insurance companies have put in their contracts that if someone gets a settlement for their injuries, then they will have to pay back the medical insurance company for the treatment that they paid. Hawaii injury lawyers have been fighting this in court for years. In the past couple of years, we have made great progress with these laws. The law is beginning to be on our side of not having to pay back insurance companies. Unfortunately, these companies are refusing to accept the current court rulings, and some of them are still harassing injury lawyers and their clients in order to be paid back what they spent on the treatment.
​
It should be noted that health insurance companies don't pursue reimbursement themselves. They hire other companies, basically collection agencies, to pursue these reimbursements. Of course, the collection agencies are paid on commission, so they don't get paid unless they're successful at getting a reimbursement. Although some of these collection agents are polite, others are downright rude.
​
Another option if you don't want to have your medical insurance pay the bills is to see if the medical providers will treat you on a lien basis. This means you sign a document indicating that you will pay them back as soon as you settle your case. The medical provider will usually have your attorney also sign the lien. If you have your attorney sign the lien, he will be obligated to pay the medical provider from the settlement proceeds whether you want him to or now.
​
The last and least appealing option once the PIP insurance is exhausted is to pay your medical bills out of pocket when you receive the bill. Although this is not the preferred way to go, you should at least rest assured that you will be reimbursed for your out-of-pocket expenses when your case settles. Just be sure to inform your injury lawyer of the bills you paid so that he can include them with the settlement evaluation.
CONTACT
THE LAW OFFICES OF DAVID W. BARLOW

Honolulu Office
Honolulu, HI 96813

​
​
​
​
​
​
​
​
​
​
​
Big Island Office