One Of Hawaii's Top Auto Accident
Attorneys
​
Worked for U.S. Air Force JAG

Millions obtained for our Clients' Car Accident Injuries
To play, press and hold the enter key. To stop, release the enter key.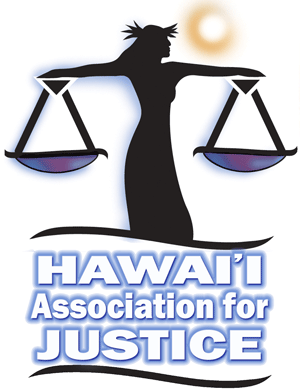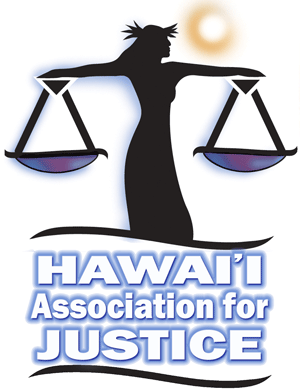 Negligence
​
Negligence has been defined as the doing of something that a reasonably prudent person wouldn't do or the failure to do something that a reasonable person would do under similar circumstances. Negligence can be either affirmative conduct or the failure to perform an affirmative act. For example, in a car collision, or any type of vehicle accident, whether it be a truck accident, bus accident, motorcycle accident, or even a pedestrian accident, this could mean a broad range of behavior, from a lapse of attention causing a driver to rear-end another vehicle, cross a centerline, fail to yield the right of way or run a stop sign, resulting in a collision.
​
The hypothetical "reasonable person" standard is used as the basis to judge human behavior. A reasonable person utilizes care under circumstances in which it is foreseeable that the failure to do so would pose an unreasonable risk of injury to others.
​
If you have been injured as a result of the negligence of another person, please contact the Law Offices of David W. Barlow for a free consultation. We are available to meet with our clients on Oahu, Kauai, Maui, and the Big Island of Hawaii.
​
Mr. Barlow has extensive experience helping the people of Hawaii who have been injured in auto accidents. He will aggressively pursue your claim to get you the maximum settlement possible for your injuries.
​
The liability part of an auto insurance policy is specifically for defending any claims or paying any judgments against the insured driver in a car accident claim. When a plaintiff is injured in an auto accident due to the negligence of another, the plaintiff may claim the bodily injury liability coverage of the defendant's auto insurance policy. Oahu liability coverage is set up as a one-time settlement or payment for all of the plaintiff's injuries and damages.
​
Oahu uninsured motorist coverage and underinsured motorist coverage may be provided by the victim's own insurance, and it protects the victim of an auto accident against a negligent driver who may not have liability insurance coverage or may have insufficient liability insurance.
​
When a car accident involves an uninsured defendant, the plaintiff makes a claim under his own uninsured motorist coverage. If a defendant has liability insurance, but the policy limit is less than the uninsured motorist coverage of the victim under his or her own policy, the Plaintiff may make a claim under his own car insurance policy for underinsured motorist benefits.
​
Resident Relatives
​
An adult living with a named insured who is not married or legally related to the named insured is not "related" to the named insured for coverage under an uninsured motorist insurance policy. In other words, if a boyfriend and girlfriend live together, they are not considered "resident relatives" under Hawaii car insurance law. However, the Supreme Court of Hawaii did rule that an uncle of a named insured's wife is a "resident relative" under Hawaii law for purposes of underinsured motorist coverage.
​
The Supreme Court of Hawaii has also considered whether the claimant was raised in the household of the named insured from the time of "his or her minority." In determining whether someone is considered a resident relative for purposes of a Hawaii underinsured or uninsured motorist claim, the Supreme Court has also considered Hawaiian customs.
​
The Supreme Court stated: While Hawaiian law, by ancient custom, by statute, and by court decisions, has always extended the fullest protection to adopted children, it has also carefully preserved, beginning in pre-discovery times, a distinction between a person legally adopted, a "hookama," and a person merely cared for, a "hanai."
​
If you have questions about motor vehicle accident laws, please call our office for a free consultation. We have offices in Downtown Honolulu as well as in Leeward Oahu. Also, we can meet with you at your home, the hospital, or whether it is convenient. We have many years of experience in helping the people of Hawaii get the compensation they deserve for their injuries.
​
Contributory Negligence
​
The doctrine of contributory negligence is an affirmative defense to an accident lawsuit and is typically raised by the defense attorney to defeat the injury lawsuit. A plaintiff's negligence, a proximate cause of a car accident, may defeat the plaintiff's claim, even if the defendant was also negligent. Under the common law doctrine of contributory negligence, there is no comparison of a plaintiff's and a defendant's fault.
​
Even when a defendant's negligence appears much more serious, the plaintiff's negligence in the car accident may defeat his claim. Many criticized this common-law rule as being unduly harsh and has given rise to various methods to escape from the effects of the auto accident doctrine, including the "last clear chance" doctrine and the doctrine of comparative negligence in some states.
​
Assumption Of The Risk
​
The doctrine of assumption of risk prohibits a negligence claim when it can be shown that the injury plaintiff voluntarily chose to encounter a known danger and either appreciated or should have appreciated the risks involved with that conduct.
​
It is usually not applicable in accident claims because it involves intentional, not negligent, conduct. But, because it is a defense at common law against a negligence complaint, attorneys for defendants may assert it in lawsuits arising out of accident claims.
​
Employer Liability
​
Hawaii auto accident law provides uninsured motorist insurance coverage, and underinsured motorist insurance coverage protects insured people who are legally entitled to have their damages compensated by owners or operators of uninsured or underinsured vehicles.
​
This Hawaii law means that a UM and UIM claimant must provide fault on the other driver's part, and the claimant must also meet one of the exceptions to the abolition of tort liability.
​
In cases where the uninsured motorist is the employer of the person making the UIM or UM claim, state law provides that the exclusive remedy provision of workers' compensation law provides that the employer will not be held legally liable. Therefore, when someone at fault in the accident is uninsured, he will not be legally liable because, under Hawaii State law, an uninsured motorist claim cannot be made.
​
"Popping The Policy"
​
In some situations, if a personal injury plaintiff makes a demand which is within the insurance policy limits and the personal injury defendant's motor vehicle insurance company won't agree to settle within the policy limits, the defendant may file a lawsuit against his own car insurance company if the plaintiff's verdict exceeded the policy limits. The motor vehicle insurance policy limits may have been waived, and the defendant may seek to have the entire personal injury judgment paid by the car insurance company. In such a situation, the car accident defendant may assign his claims against his own car insurance company to the personal injury plaintiff in exchange for a release of personal liability.
​
Subrogation Claims
​
In most car accident cases, the insurance company has a subrogation claim which may be brought as a negligence claim against the tortfeasor. A liability insurer usually represents the negligent party, so the subrogation claim is usually between two Honolulu, Hawaii, car insurance companies. However, there is a special law regarding no-fault cases.
​
When someone has already received no-fault benefits and receives compensation for tort liability that duplicates them, the insurance company may recover 50% of the no-fault benefits it paid. The burden of proof is on the car insurance company to prove that the tort recovery is, in fact, a duplication of the recovery of the no-fault benefits.
​
"Named Insured"
​
The "named insured" in the majority of car insurance policies, which are listed on the car insurance declaration documents, is designated with the terms "you" and "your." In the case of personal automobile insurance policies, the "named insured" is almost always a person or persons.
​
It is more complicated when determining the "named insured" in a business automobile or commercial automobile insurance policy. When a corporation is a "named insured," only the corporation itself is considered to be the class one insured.
​
In most car insurance policies before January 1, 1998, the term "family member" was defined as "a person related by blood, marriage or adoption who is a resident of your household. This includes a ward or foster child." However, in Hawaii, most car insurance policies changed their definitions of "family member" after January 1, 1998.
​
Now, most insurance policies state: "Family member means a person who is a resident of your household and either: 1. Registered with the Director of Health as a reciprocal beneficiary; or 2. Is related to you by blood, marriage, or adoption."
​
The changes made by most car insurance policies regarding the definition of "family member" is to follow the changes to the Hawaii Motor Vehicle Insurance Law, effective on January 1, 2011. The new law states: "1. The person identified by name as insured in a motor vehicle insurance policy complying with section 431:10C-301; and 2. While residing in the same household with a named insured, the following persons are not identified by name as an insured in any other motor vehicle insurance policy contract complying with this article: A. A spouse, reciprocal beneficiary, or another relative of a named insured, and B. A minor in the custody of a named insured or a relative residing in the same household with a named insured.
​
Class One Insureds
​
The Class One Insureds is the person who is named on the Hawaii Automobile Insurance Policy. Also included as Class One Insureds are residents of the same household or the named insured's spouse and relatives.
​
Hawaii Automobile Insurance law provides that the: "status at the time of the injury, whether passenger, pedestrian, or driver of an insured or uninsured vehicle, is irrelevant to recovery under the statutorily mandated coverage. The coverage is portable. The insured and family members…are insured no matter whether they are injured."
​
The Supreme Court of Hawaii also held that Class One Insureds: "are insured when injured in an owned vehicle named in the policy, in an owned vehicle not named in the policy, in an unowned vehicle, on a motorcycle, on a bicycle, whether afoot or on horseback or even on a pogo stick or in a rocking chair on one's front porch.
​
Uninsured motorist statutes place no geographical limits on coverage and do not purport to tie protection against uninsured motorists to the occupancy of an insured vehicle. Uninsured motorist protection offers coverage for persons, not for vehicles."
​
In conclusion, the location of Hawaii Class One Insureds is unimportant to determining Hawaii's motor vehicle insurance coverage; however, the status of either the person named as the insured or as a relative is important and must be considered when determining Hawaii car insurance coverage.
​
Second Class Of UIM And UM Claimants
​
The second class of uninsured motorist and underinsured motorist claimants is only covered when an accident occurs while occupying, operating, or using the insured vehicle. UM, and UIM coverage under the second class is usually not provided if the claimant is a pedestrian or is otherwise not occupying an insured vehicle.
​
There would be an exception if the underinsured motorist or underinsured motorist occupancy of the insured vehicle began a "chain of events" resulting in his injuries. The test is: "if a persona was a passenger in an insured vehicle being operated by a named insured or a named insured's family member, during the chain of events resulting in injury to the person caused by accident involving an uninsured or underinsured motor vehicle, then the person is a "covered person" at the time of his or her injury to the same extent as the named insured or the named insured's family member would be entitled to received UM or UIM benefits under the applicable UM or UIM policy.
​
It is a question of whether the claimant was a passenger in an insured motor vehicle during the "chain of events."
​
Insurance As A Contract
​
Hawaii motor vehicle liability coverage is a contract in which the insurance company agrees to pay on behalf of the owner of the insured vehicle or the driver of the vehicle if he/she was using the vehicle with the reasonable belief that he/she was entitled to operate the car, the amount which the driver or owner is obligated to pay as the result of injury to another. Liability coverage usually applies to newly acquired vehicles and temporary substitute vehicles.
Insurance companies are required to offer optional insurance coverage such as coverage for loss due to damage to the insured's vehicle, coverage for damages not covered by no-fault coverage, coverage for wage loss benefits, and death benefit coverage.
​
Hawaii Joint Underwriting Plan
​
Hawaii has a Joint Underwriting Plan, which was established to provide insurance for those who could not obtain insurance in other ways. The joint underwriting plan provides coverage for assigned risk drivers, licensed drivers convicted of careless driving, driving without a license, leaving the scene of an accident, wrongful death, and driving under the influence.
​
The Hawaii Joint Underwriting Plan also provides that each person injured in an accident may obtain benefits when no other car insurance benefits are available. The Hawaii JUP exclusions do not apply to a person who is ineligible due to criminal conduct, when a driver or passenger had a reason to believe the vehicle was uninsured, or to those who were operating a motorcycle, motor scooter, moped, or a pedestrian.
​
Please contact the Law Offices of David W. Barlow to discuss the application of auto insurance laws to your specific situation. We offer free consultations and never charge attorney fees until you are compensated for your injuries.
CONTACT
THE LAW OFFICES OF DAVID W. BARLOW

Honolulu Office
Honolulu, HI 96813

​
​
​
​
​
​
​
​
​
​
​
Big Island Office