One Of Hawaii's Top Auto Accident
Attorneys
​
Worked for U.S. Air Force JAG

Millions obtained for our Clients' Car Accident Injuries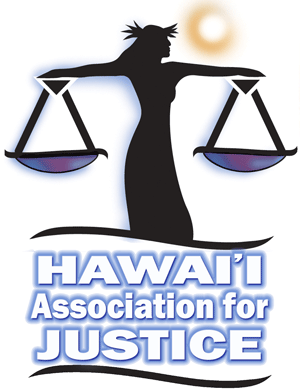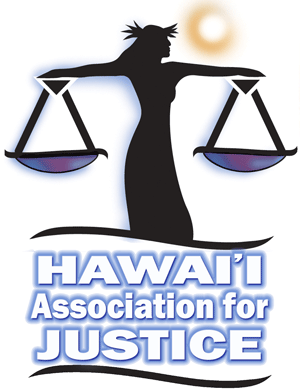 The Best Hawaii Car Insurance Companies
As a Hawaii injury law firm, we're often asked which is the best Hawaii car insurance company. This is a very good question. There is probably a no better person to ask this question than a car accident injury lawyer in Hawaii. We deal with insurance companies on a daily basis and we have done so for more than a decade. We know from experience which companies are better than others. No, they are not all the same. Some are good companies, others absolutely are not.
​
The most important criterion in deciding whether to choose one Hawaii car insurance company over another is whether they make reasonable settlement offers to settle injury claims.
​
You may ask yourself: "Why do I care if my insurance company is going to make a reasonable settlement offer to someone that I might injure in an accident?" Basically, if they make reasonable settlement offers, then the case will usually settle. If they don't make reasonable settlement offers, then the case will likely end up going to court.
​
If your case goes to court, then you will have to spend a couple of years of your life worrying about the case, going to depositions, arbitrations, and possibly even having to sit through a weeklong trial about how you were a negligent driver.
​
Believe us, this whole process can be very stressful for all parties involved. It is much preferable to simply settle the case at the outset and avoid the whole ordeal of a trial.
​
Here's a list of the best to worst motor vehicle insurance companies in Hawaii:
​
1st: Island Insurance
​
2nd: First Insurance
​
3rd: USAA
​
4th: Progressive
​
5th: Dtric
​
6th: Liberty Mutual
​
7th: State Farm
​
8th: Geico
​
9th: Allstate
​
10th: Farmers
​
The best insurance company in Hawaii is USAA. Many of the military members in Hawaii have this insurance. We've heard that it is a little more expensive than the others; however, it is well worth it. Although we don't know for sure why this is, we assume that it is because they know that most of their insureds are military members and they would rather have the members of our Armed Forces not have to worry about being sued in court so that they can instead focus their energies on defending our country.
​
In general, USAA is an honest insurance company. They understand that their job is to try to resolve claims against their insureds and not drag the claims out in court just to try to save a little money. We always breathe a sigh of relief when we see that the person who injured our client had USAA insurance.
​
We've had similar experiences with Island Insurance and First Insurance over the years. In general, they tend to make reasonable settlement offers.
​
Next is Dtric. This is based on recent settlements over the past couple of years. Several years ago they were just as bad as the others. We aren't sure what changed during the last couple of years. Perhaps they have new management or a new philosophy when it comes to settling claims. Based on their changing positions over the past number of years we will have to keep an eye on them to see if they can retain their rank as one of the better insurance companies in Hawaii.
​
Progressive and Liberty Mutual are very similar. They both tend to be a little stingy. Occasionally we get a good settlement offer from them. We also get bad settlement offers from them on occasion. All in all, we do tend to get cases with these companies settled as they usually make settlement offers that may be considered reasonable.
​
The next three insurance companies are quite similar. Quite often we receive bad settlement offers from State Farm. Geico is consistently one of the stingiest companies. They are very good at making settlement offers that our clients will reluctantly accept.
​
Allstate is continually becoming one of the worst insurance companies in Hawaii. It seems like each day they are making worse settlement offers. At this rate, they will soon be ranked as the worst company in Hawaii. They try to get cases settled at the very minimum possible. They don't mind going to court if people don't accept their unreasonable settlement offers. Simply put, they are a bad insurance company and people should stay clear of them.
​
The worst car insurance company in Hawaii is Farmers. They make the very most unreasonable offers of all the other companies. These offers are often laughable. They clearly do not intend on getting their claims settled and would rather make everyone suffer through the court process. I feel bad for the people who pay for this insurance. They are basically throwing their money away. One of the reasons to have insurance is so that your insurance company will make a good faith effort to settle claims so that you don't need to stress over court proceeds for the next few years. I could go on and on about how awful Farmers Insurance is, but I think that I have hopefully made my point.
​
It should be noted that the opinions expressed here are simply that – our opinions. We have formed these opinions after dealing with Hawaii vehicle insurance companies for many years; however, they remain our opinions. We do not make any guarantees that you will have the same experiences with these companies as we have had.
CONTACT
THE LAW OFFICES OF DAVID W. BARLOW

Honolulu Office
Honolulu, HI 96813

​
​
​
​
​
​
​
​
​
​
​
Big Island Office