One Of Hawaii's Top Auto Accident
Attorneys
​
Worked for U.S. Air Force JAG

Millions obtained for our Clients' Car Accident Injuries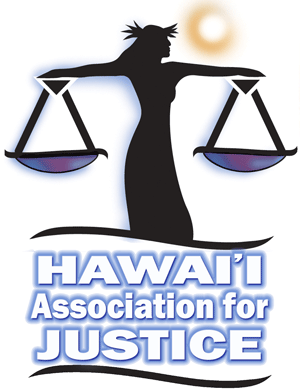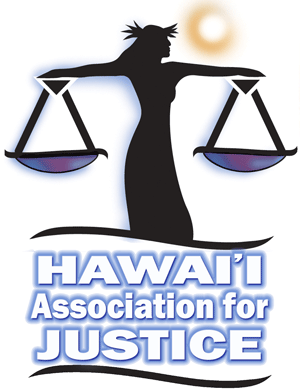 How To Settle Your Hawaii Car Accident Case Without A Lawyer
Believe it or not, it's possible to settle your Hawaii auto injury case without a lawyer. Below we'll discuss the steps you need to take to settle your insurance claim on your own.
​
First of all, you need to understand that it's a really big decision about whether to hire an injury lawyer or not. The reason why it's a big decision is that you often can't change your mind later. If you try to settle your claim without a lawyer and work on it yourself for a month or two and then decide that you want to hire a lawyer, it's possible that you'll have a very hard time getting a law firm to take your case. This is because there's a high possibility that you've messed something up and caused irreparable harm to your case. Lawyers like to get involved in cases right from the very beginning. They like to know that the client hasn't done anything to hurt the case. There are countless ways to mess up a case, and although many of us injury lawyers are very good at what we do, we aren't able to go back in time and retroactively repair an irreparable mistake. This is why it's such a big decision whether to go at it alone or not. It's a decision you need to make rather quickly (preferably within one week of the accident), and it's a decision that can have lasting, costly effects on your case.
​
If you decide to do it on your own, the first thing to do is to contact the insurance companies involved. You'll need to contact your insurance company to make a claim for No-Fault Insurance benefits (aka Personal Injury Protection). Your insurance company will assign an adjustor to handle this claim. The PIP adjuster will want to take your recorded statement about your injuries, treatment, and how the accident happened. You're required to cooperate with your insurance company by doing this recorded statement. This is your insurance which means that you have a contract with them. In that contract (which is established by paying them premiums), you agree that you'll cooperate fully with their investigation of the claim.
​
Next, the PIP adjuster will send you an Application for PIP benefits for you to complete and return. This application will request that you indicate how the accident happened, your injuries, and your treatment. How you complete this application is critical. Be sure to indicate every injury that you have. For example, if you indicate that your lower back is injured, but you end up getting treatment for your upper back, then they won't pay those bills for your upper back. The adjuster will also send you medical authorizations to sign. Yes, you're required to sign them. They have the right to order your current and prior medical records in order to investigate the claim. They also have the right to make you attend independent medical exams (IMEs), where a doctor they hire will examine you and report back to the insurance company whether they think you need additional treatment or not. Almost always, the IME doctor will say that you don't need more treatment, and the insurance adjuster will not pay for any future treatment.
​
You may also want to deal with your insurance to get your car repaired. The property damage adjuster should be a different adjustor than the PIP adjustor. Dealing with your own insurance company is usually much quicker and smoother than dealing with the other driver's insurance. Your insurance company doesn't want to lose your business, so in general, they'll take pretty good care of you. The only drawback is that your insurance company will charge you the deductible and won't refund it until they get reimbursement from the other insurance company.
​
You'll also need to claim with the other driver's insurance company. This is known as a bodily injury claim. The BI adjuster will usually treat you pretty nicely, but don't be fooled by this. They're only doing this so that they can try to catch you off guard and take advantage of you. When it's time to talk settlement, their offers are anything but nice. The BI adjuster will also want to take your recorded statement. Although you aren't required to do this, it's usually a good idea to agree to it. If you give them a recorded statement, they'll be able to investigate the claim fully and will be more likely to make a settlement offer. If you don't agree to a statement and the adjustor doesn't feel that they've been able to investigate the claim adequately, then they may not make a settlement offer, and you'll have to take them to court.
​
The bodily injury adjuster will also request that you sign medical authorization forms. You don't have to sign them; however, just like giving a recorded statement, if you sign them, it's more likely that you'll get a quick settlement without going to court. Don't worry, they aren't going to do anything evil with your records. They have to respect your privacy and only use them to evaluate the claim. The only reason why you wouldn't agree to give them your records is if you have something to hide. If that's the case, then they'll eventually find out what they need to know anyways. After all, if you take them to court, they can just subpoena your medical records.
​
You may want to order the police report to help your case. If you don't know the other driver's insurance company information, then you may need to obtain a copy of the police report so that you can make the bodily injury claim. It's pretty simple to get a police report. You just need to go down to the main police station on Beretania Street and request your report. There's a copy fee, but it's usually only a few dollars.
​
Now that the bodily injury and no-fault claims are open, you can focus on getting treatment. The big rule in Hawaii that you need to be aware of is that the no-fault insurance has to pay at least $5,000 towards your bills, or you can't get a bodily injury settlement. In order to reach that threshold, it's imperative that you get plenty of treatment and that all of the bills for your treatment are sent to the PIP adjustor. The threshold is based on the amount they pay, so if a bill is $1,300, but they only have to pay $1,000, then only $1,000 will count towards the $5,000 requirement.
​
It may be difficult to find doctors who will accept no-fault insurance. The best offices on Oahu that accept this insurance are Portner Orthopedic and Workstar Injury Recovery Center. Not only do these offices accept no-fault insurance and are quick and send their bills, but they also do an excellent job treating auto accident injuries. They do a great job documenting the medical records which is essential in order to get a good injury settlement.
​
Once you've completed your treatment and you have at least $5,000 in bills paid by the personal injury protection insurance, then it's time to move forward with the settlement negotiations. You'll first need to order your medical records. A quick way to obtain most of your records is to get them from the PIP adjustor. The medical providers are required to submit their records along with their bills, so the PIP adjuster usually ends up with most of your records and bills. Many of the adjustors will send these documents for free; however, Geico charges $50 for a CD with the records, and others charge between $30 and $80. Thankfully, some, like State Farm and USAA, are free.
​
Once you have the records and bills, you'll need to organize them, summarize them, and send them to the BI adjuster with a settlement request. The BI adjustor usually takes 3-4 weeks to respond with their initial settlement offer. Then the negotiation begins. Their initial offer is usually about 30% to 50% below their maximum offer. For example, if their first offer is $10,000, their maximum offer may be around $15,000. Once they indicate that they've made their final offer, then the negotiation is usually done, and it's time to decide whether to take them to court or not.
Now, here's the problem with not having a lawyer. Getting through the process up to this point may be possible without a lawyer; however, taking them to court and winning is nearly impossible. The adjusters know this. They know they can probably offer you much lower than they would if you had a lawyer because you don't have the option of taking them to court if you don't think their offer is fair.
Yes, lawyers usually charge about 33% of the settlement; however, you may likely end up with less money in the end, even if you represent yourself. For example, in a case where the adjuster would offer a lawyer $10,000, they may only offer you $7,000 without a lawyer because they know you don't have the option of taking them to court. So, not only do you end up with basically the same amount if you had a lawyer, but you also had to do all the work yourself and stress out if you've handled things correctly. There's also the risk of messing things up entirely and ending up with nothing. This process sounds pretty straightforward; however, you should keep in mind that this process and the laws involved can be very confusing and complicated.
​
So, can you represent yourself and end up getting a decent settlement? Yes, it is possible. Is it worth the risk and time, and stress? Maybe not. As we wrote in the beginning, it's a big decision. Hopefully, this has helped you think through some of the questions you may have and helped you make this decision.
​
If you do have any questions, feel free to call us. We promise that we won't pressure you to hire us. We'll simply answer the questions you have and try to help in any way we can.
​
For those of you who did try to do it alone for six months or even a year and now think you should have hired a lawyer, you should also feel free to call us. We have taken cases before where people waited for longer than a year to hire us, and we ended up taking their case. Yes, we did have to ask them many more questions than we normally would so that we could make sure that the case was ruined beyond repair, but if everything looks okay, we may end up taking your case no matter how long you wait to call us.
CONTACT
THE LAW OFFICES OF DAVID W. BARLOW

Honolulu Office
Honolulu, HI 96813

​
​
​
​
​
​
​
​
​
​
​
Big Island Office