One Of Hawaii's Top Auto Accident
Attorneys
​
Worked for U.S. Air Force JAG

Millions obtained for our Clients' Car Accident Injuries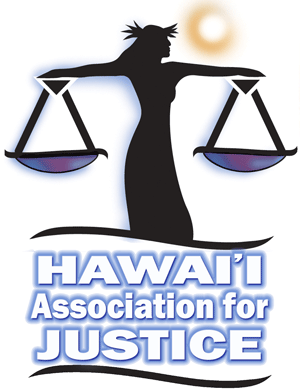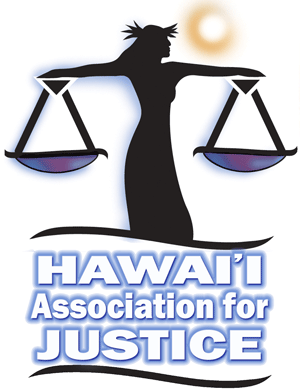 Why Are We One Of The Best Personal Injury Law Firms In Hawaii?
Our law firm has consistently been recognized as one of the best injury law firms in Hawaii. There are many reasons why we have consistently received this recognition. The first reason is customer service. Many lawyers think that their law degree and law license is enough for them to be good lawyer. For us, those are just the first requirements for being a good lawyer. We believe that to be good lawyers we must provide our clients with outstanding customer service. This means that we will always return calls and answer emails within one business day. Although it would be nice to be able to answer the phone every time a client calls or answer an email the moment it's received, the fact of the matter is that good lawyers are also busy lawyers. We are often meeting with clients, in court hearings, in depositions, or in trials. However, we don't use this as an excuse to not answer clients in a timely manner. Our rule is that we don't go home at night until every call and every email is answered.
​
We also provide a friendly service. Although we must be tough with insurance adjustors and with defense lawyers, we aren't tough with our clients. We want them to feel comfortable that they can ask us any questions they may have.
​
Our experience is another reason why we are consistently recognized as one of the best accident law firms in Hawaii. We have many years of experience handling auto accident cases in Hawaii. In fact, we only handle auto accident cases and a few slip and fall cases if the injuries occurred at a store. We don't handle medical malpractice, dog attacks, or assaults. Because we only practice this very narrow area of law, we have become extremely proficient in these types of cases. Car accident law is very complicated; therefore, we have chosen to focus our practice on this specific area of law so that we can provide the excellent results that our clients expect.
​
We're one of the best injury attorneys in Honolulu, and throughout Hawaii, because we limit the number of cases we accept in order to devote our best efforts to our clients. We pride ourselves on moving cases forward as quickly as possible. As soon as our clients complete their treatment, we immediately order their medical records and bills so that we can submit the settlement claim to the insurance company. We then put all our efforts into settling our clients' claims. We don't file a complaint in court unless we aren't able to get the case settled. Once a complaint is filed in court, the defense attorney gets involved and his/her goal is to drag the case out as long as possible so that they can bill as many hours as possible. For this reason, we do everything we can do settle our clients' cases with the insurance company in order to avoid the long, stressful, and expensive litigation process.
​
Our law firm is considered one of the best personal injury law firms on Oahu, and throughout Hawaii, because we do everything we can to make this process as smooth and stress-free as possible. Being in an accident is a very stressful and upsetting experience. We understand this. Therefore, we do whatever it takes to relieve our clients' stress. We use all available technology possible to make this as convenient as a process as possible. For example, many clients are too busy to come into town and deal with traffic and parking in order the meet with us in person. For this reason, we have an online intake form and contract to make signing up with us as quick and easy as possible. If our clients ever receive documents in the mail, they just take pictures of those documents and email them to us. This way, they don't have to bring the documents to our office or take the time to mail them. We also email any documents for our clients to them so that they don't have to wait for the mail. They also appreciate the fact that the important documents for their case are accessible and kept safe in their email.
​
We've been selected as one of the 10 Best Injury Law Firms in Hawaii by the American Institute of Personal Injury Attorneys.
We are grateful for the honor of this selection by such a prestigious national organization. Our Hawaii injury law firm has gone through a rigorous selection process in order to receive this recognition. Some of the criteria to receive this honor are 10 out of 10 ratings in client satisfaction, no negative feedback, top-rated by clients and peers, industry leader, awards, associations, publications, and education.
​
Mr. Barlow has received many such honors from various national personal injury attorney organizations and he does not take these honors lightly. In no way do these awards give him the feeling that he can relax his excellent standards. In fact, it is quite the opposite. The more he is recognized as one of the best personal injury lawyers in Honolulu and throughout Hawaii, the greater his desire becomes to be an even better advocate for his injured clients.
​
The bottom line is that all of the recognition and awards mean nothing if the Law Offices of David Barlow doesn't continue to get the maximum compensation that their clients deserve. Yes, we have received these awards because of the exceptional results that we have obtained for our injured clients; however, we assure all current and future clients that we will continue to work just as hard for you as we have for past clients.
​
The satisfaction that we receive when we see our injured clients obtain the full compensation that they deserve for their injuries will always be much greater than any award or recognition.
​
We are grateful to the American Institute of Personal Injury Attorneys for this recognition as one of the Ten Best Personal Injury Law Firms in Hawaii. We will continue to provide the excellent service to our injured clients in order to always be deserving of such a prestigious honor.
CONTACT
THE LAW OFFICES OF DAVID W. BARLOW

Honolulu Office
Honolulu, HI 96813

​
​
​
​
​
​
​
​
​
​
​
Big Island Office