One Of Hawaii's Top Auto Accident
Attorneys
​
Worked for U.S. Air Force JAG

Millions obtained for our Clients' Car Accident Injuries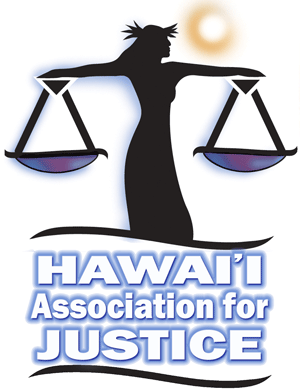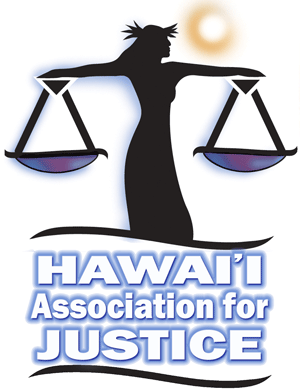 Which Hawaii Injury Law Firm Is The Best Fit For You?
It may come as a surprise to you that our firm may not be the best fit for you. We don't try to convince every single person who calls us that our firm is the right fit for them. This is because we are not the best choice for everyone. Some clients are looking for a huge law firm with dozens of attorneys. Perhaps they think that the bigger the firm, the bigger their settlement will be.
​
Some clients are looking for a law firm with the biggest, fanciest offices. Perhaps they think that the fancier the offices, the more money that those lawyers will get for them.
​
When potential clients call us, we are always completely straight up with them. We are not a huge law firm. We don't have the fanciest offices around. We won't guarantee huge settlement amounts. However, what we do guarantee is that we will always be straight with them. We will always be accessible whenever they have any questions. When I say "we" I mean, an attorney, not just a paralegal or a secretary.
​
An attorney at our office will always return your calls within one business day and almost always the same day. An attorney will always respond to your emails within one business day and almost always the same day.
​
Yes, we do use paralegals and secretaries for many different functions; however, they are not used when it comes to communicating with clients. Our clients wanted to hire a lawyer to help them, and a lawyer is exactly what they will get. Unfortunately, you cannot expect these same experiences with huge law firms. They spend so much on advertising that they have to take an incredible amount of cases. This means that quite often the lawyer may not even remember the name of a client if he were to pass him in the street. In order to accommodate such an incredible amount of clients, they have to rely heavily on paralegals and secretaries to communicate with the clients.
​
Simply put, if you are looking for an attorney who will know you personally and will respond to your questions quickly and personally then we will likely be a good fit for you. If you are looking to hire a huge law firm where you will likely be dealing primarily with a paralegal, then we aren't the right fit for you.
​
The First Steps To Take When You Have Been Injured In A Car Crash In Hawaii
​
Most people call our Hawaii injury law firm for the same reason: they want to know what to do when they have been injured in a car accident in Hawaii. The following is some of the advice that we usually give our clients:
​
File a police report. This may seem obvious, but many times the at-fault driver will try to convince those whom they have injured that he or she will pay for their damages without getting the insurance companies involved. We understand that people don't want their insurance rates to go up by informing their insurance companies; however, the fact is that they have made a mistake and they must take accountability for their mistake. Filing a Hawaii police report is the only way to ensure that the at-fault driver will be held accountable for his or her actions.

Say as little as possible at the scene of the accident. What you say immediately after the accident can be used as evidence against you. Although you may not feel any injuries at the time, it is not wise to make statements that you are fine and not injured. Also, you may mistakenly admit fault in the accident when perhaps you weren't at fault. Think things through before making careless statements after an auto accident in Hawaii.

Call a Hawaii Injury Lawyer. Yes, we are lawyers, so you could have guessed we would say this, but it really is great advice. Even if you decide not to call us, please call another lawyer so that you can get professional advice as soon as possible after the Hawaii accident and avoid doing or saying anything that could jeopardize your case. All too often people call us weeks and even months after the Hawaii auto accident after they have already done things to hurt their ability to get a good settlement for their car crash injuries.
CONTACT
THE LAW OFFICES OF DAVID W. BARLOW

Honolulu Office
Honolulu, HI 96813

​
​
​
​
​
​
​
​
​
​
​
Big Island Office