One Of Hawaii's Top Auto Accident
Attorneys
​
Worked for U.S. Air Force JAG

Millions obtained for our Clients' Car Accident Injuries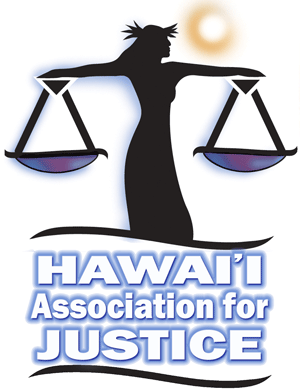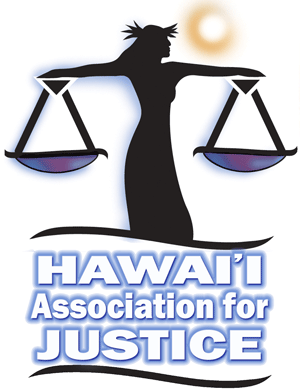 Why Do People Turn Down Reasonable Settlement Offers?
Turning down a reasonable settlement offer can have serious consequences. If you choose to turn down a reasonable settlement offer and instead decide to take the matter to court, the consequences can be costly. You could end up paying large amounts for the litigation costs of the insurance.
​
After you complete all of your treatment, your lawyer will order all of your medical records and bills. He'll then use these documents to submit the "demand letter" to the insurance company. The demand letter is the letter in which the attorney indicates his client's injuries and damages and then backs up the claim with the medical records and bills. If you've lost wages due to your injuries, he'll also submit your paystubs for the insurance adjuster to review. The insurance adjuster will then have 30 days to review the demand letter and make an initial settlement offer. Company and you may also end up having to pay the insurance company's legal fees.
​
Depending on the insurance adjuster and the insurance company, the initial offer will usually be somewhere between 10-40% less than their final offer. Your lawyer will then negotiate with the insurance adjuster to get him to raise it up to his final offer. This negotiation process can take one to three months to reach its final offer. The negotiation process takes time because you have to show the insurance adjuster that you are not eager to settle. If he isn't going to make a reasonable offer then you can take them to court.
​
Deciding whether to accept their offer or not, has consequences. One consequence is that they could withdraw their offer. Another consequence is that the arbitrator may not award you as much as their settlement offer. Arbitration is mandatory. It's known as the Court Annexed Arbitration Program, or simply: CAAP. Although the arbitration award is not binding, you do have to carefully consider the award. If you decide not to accept the award and to move forward to the jury trial, you have to do 30% better than the arbitration award. For example, if the arbitrator awards you $20,000, the jury has to award you at least $26,000. If they don't, then you'll have to pay the defense attorney's costs. So, even though you may be awarded the same amount by a jury as what the arbitrator awarded you, you'll end up taking home less money because you'll have to pay their costs. Their costs usually range between $1,000 to $10,000. Their costs will mostly depend on whether they hired an expert or not.
​
Right after the accident, you may tell yourself that you'll accept a reasonable settlement offer; however, although some of our clients think this when the case starts, they end up not accepting reasonable settlement offers later on. The reason for this is that they get wrapped up in their case. They get so caught up in their case by thinking about the many doctor appointments, physical therapy appointments, massage therapy appointments, etc., and they don't stop to think about whether the offer is fair or not. After all, one of the most important things to consider when determining whether a settlement offer is fair or not is how serious the accident was. If the accident was very powerful and caused extensive damage to all the vehicles then it's easier to convince a jury that you were seriously injured. If the accident was minor and there was not a lot of damage to the vehicles, then it will be very difficult to convince a jury that you were seriously injured.
​
Too many people forget to take into account the seriousness of the accident. Sometimes it's a couple of years after the accident and all the clients can think about is all of the treatment they've received. They start thinking that their case is worth a lot more than it is. When this happens, we encourage the client to think back to the day of the accident. We encourage them to think about how powerful the collision was and how much damage there was to the vehicles. Next, we try to help the client put himself in the shoes of the jury. If you were on a jury and you saw pictures of a vehicle with very little damage, would it be hard for you to believe that someone could have been seriously injured in the accident? If you were on a jury and you had never been in an accident, would it be hard for you to have empathy for someone who was involved in an accident? If you were on a jury and you were losing money because you were missing work, would you feel generous towards the person claiming to be seriously injured in a minor accident? If you were on a jury and you pay a lot for your car insurance each month, would it be difficult for you to award a large amount to the person when you think that big jury awards are one of the reasons why you have such high premiums? If you were on a jury and all you heard were jokes about "ambulance chaser" lawyers and people who fake injuries to get insurance money, would you be generous when asked to determine how much to award the plaintiff?
​
We encourage you to ask yourself these questions if you find yourself in this situation. By asking yourself these questions you may be able to make a better, non-emotional, decision. It's also important not to forget that your lawyer receives a percentage of the settlement amount. He has the same motivation as you, which is to obtain as big of a settlement or jury award as possible. Try not to think that your lawyer has ulterior motives. Try to listen to his advice. Even if you don't think that he's a genius, at a minimum you should consider the fact that he has probably settled hundreds of cases and litigated numerous jury trials, so he will probably have some good advice for you if you're willing to listen. Remember, just because the advice isn't what you want to hear doesn't mean that it's not good advice.
​
For more free advice if you've been injured in an auto accident in Hawaii, click here.
CONTACT
THE LAW OFFICES OF DAVID W. BARLOW

Honolulu Office
Honolulu, HI 96813

​
​
​
​
​
​
​
​
​
​
​
Big Island Office