One Of Hawaii's Top Auto Accident
Attorneys
​
Worked for U.S. Air Force JAG

Millions obtained for our Clients' Car Accident Injuries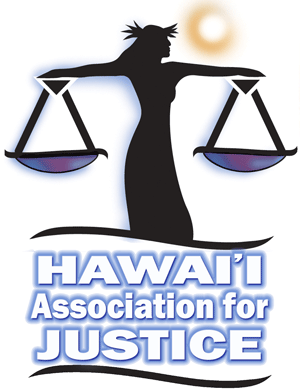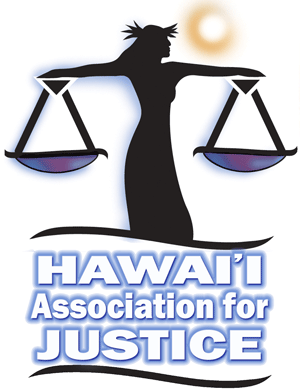 -VERA, N., OCT. 2009
"Thank you, Mr. Barlow, for all of your help! I'm so glad I called you. I really appreciate all of the work you put into my case. Hopefully, I'll never get in another accident, but if I do, I'll definitely call you."
​
- WALTER, T., MAY 2010
"I can't recommend Mr. Barlow high enough to anyone who has been injured in an accident. He not only knows his stuff, but he is a nice guy who is easy to talk to. He worked hard on my case, and I'm very happy with the result."
​
-LANI, K., AUG. 2012
"David is a great lawyer. He explained everything to me so that I always knew exactly what was going on with my case. He took his time whenever I called him, and he never rushed through our calls. He's a very patient guy, and his patience paid off because he ended up getting me a very good settlement."
​
-MIKE, W., DEC. 2012
"I'm really impressed with how smoothly everything went after I called Mr. Barlow. I was going crazy with all the insurance adjusters calling me wanting to take my statement. Once I hired Mr. Barlow, everything went well. He has a lot of experience, which is something that you want in a lawyer. Call him if you're in an accident; you'll be glad you did."
​
-CONNIE, C., JAN. 2014
"David is a superb lawyer. He's really good at explaining things to me in a way I can understand. He is also really good at getting cases settled with the insurance companies. I still can't believe how quickly he got me a settlement."
​
-RICK, A., OCT. 2014
"I have referred several clients to David Barlow over the past few years. Each of them has come back to us with very positive results and high satisfaction with David's services. He is very knowledgeable and attentive and will work hard for your case. Highly recommended."
​
-CORY, T., NOV. 2014
"This law firm deserves five stars. They are awesome at what they do. I didn't have to worry about anything after I called them. They took over all the communication with the insurance company. I just had to worry about my treatment. I still can't believe how much they got me for my injuries."
​
-KEOKI, N., JULY 2015
"I was hit on my moped and had some very serious injuries. I knew that any law firm would have taken my case, but I decided to hire David because I could tell he cared about me. It was one of the best decisions I've made. If you want to feel like your lawyer truly cares about you and your injuries, I definitely recommend that you call David."
​
TRIANNA, A., JUNE 2020
"I would highly recommend going to David W Barlow for all legal problems. If I ever were in a situation again, I wouldn't hesitate to reach out to David Barlow. Always responds fast and also is patient throughout the whole situation. He's as good as it gets!!!!!!"
-KENNETH, V., FEB. 2016
"I called them for a free consultation when I was rear-ended last year. Within an hour, I signed the online contract, and they were working on my case. It's so easy to deal with this law firm because I could just email documents to them, and they always respond to my emails. I didn't even have to go to their office. They even mailed me my settlement check. They made this frustrating situation as easy as possible."
​
-MANDAN, S., NOV. 2020
"I was so lucky to trust my personal injury case to David. He is so easy to talk to. He responds to any of your questions and concerns with a speedy response. I would have received no settlement if it wasn't for David. I received more monetary compensation than I had hoped for. Mahalo David.)"
-RANDALL, B., MAY 2017
"What can I say?! David is an awesome lawyer! He really knows his stuff. He knew exactly what to do to get me a big settlement for my motorcycle accident. My accident was only five months ago, and he already got me the settlement money. He's also a really nice guy!"
-MICHELLE, E., AUG. 2017
"Mr. Barlow is a true professional. From the moment I met him, I could tell that he had the necessary knowledge and confidence to help me. Even when the other lawyers were making my case difficult, I knew Mr. Barlow would figure out a way to get me my settlement. Call him if you need a lawyer who really knows what they're doing."
​
-LAHELA, M., AUG. 2017
"I highly recommend this law firm. They worked really hard on my case, and they got me a settlement without going to court. They are very busy, but they always make the time to return my phone calls. They worked hard up until the end. Thank you!"
​
-STEFANIE, E., DEC. 2017
"David did great work on my case. Although it took several years to get a settlement, I still highly recommend him. He did everything he could to get my case settled fast, but the other lawyer kept dragging things out. Although these kinds of cases are very stressful, David did everything he could to keep the cases moving as smoothly as possible."
​
-RAUL, C., DEB. 2017
"Definitely, highly recommend David Barlow; we were well taken care of and satisfied with his services."
​
-ANDREW, G., FEB. 2018
"You should hire Mr. Barlow if you get into an accident. He has been doing car accident cases for a long time, and it shows. He always knew exactly what was going on with my case. He got me a settlement as soon as possible. It was a very good settlement, and I couldn't be happier with the result."
​
-MYLO, Z., FEB. 2018
"Mr. Barlow is professional, knowledgeable, and skilled. He always answered the phone calls right away and replied to my emails the same day for updates on my case. He did an excellent job in representing me, and I am very happy with the outcome. I highly recommend him!"
​
-CARLA, V., JULY 2018
"I'm glad I decided to call this law firm. I compared several firms and started to call some of them to see who would be the best to help me with my case. I was impressed with how much David Barlow knew about car accident cases. He took his time to explain everything, and this was even before I hired him. He's very patient with his clients. He's also very responsive to calls and emails. If you want a lawyer who will treat you like a friend, give him a call."
​
-CAROLINA, G., APRIL 2020
"Attorney David Barlow was trustworthy every step of the way of the claims process. He made the process easier. My consultations were done mainly online and via the telephone. He looked after my interest, and I relied mainly on his advice and expertise. I will not hesitate to recommend him to my family and friends."
​
-JAMES, M., APRIL 2020
"David got me an excellent settlement from my car insurance. I would recommend him to anyone 100%."
​
-LEILANI, R., SEPT. 2015
"Mr. Barlow and his staff did an amazing job on my case. They are efficient, and they work hard to get a settlement as fast as possible."
​
-YOSEB, S., JULY 2020
I really appreciate the business at the law offices of David w Barlow. And I really recommend you should use their services. I was helped in a timely matter. Also, any question I asked got answered professionally. I'd go back to their business.
​
-CHRISTINE, L., FEB. 2016
"David Barlow is an absolutely first-class, top-notch Personal Injury Attorney! He's got a winning combination going! You'll find him to be completely approachable, patient, and warm, with a humorous and easy way to his personality. It makes him instantly likable and easy to talk to! He truly cares about his clients.
​
But trust me, David is a "quiet storm"! He doesn't need to get aggressive or impatient because he knows what he's doing and gets results! He is confident about the process. And you will feel confident as well, with David as your attorney.
​
His reputation precedes him in the community because of his integrity and consummate professionalism. But believe me, he is meticulous in his knowledge and exhaustive in his research on your behalf. He absolutely will obtain the very best and most equitable outcome for you as his client. Give him a try, I feel you could end up very glad you chose him."
CONTACT
THE LAW OFFICES OF DAVID W. BARLOW

Honolulu Office
Honolulu, HI 96813
Tel: 808-354-0464
​
​
​
​
​
​
​
​
​
​
​
Big Island Office