One Of Hawaii's Top Auto Accident
Attorneys
​
Worked for U.S. Air Force JAG

Millions obtained for our Clients' Car Accident Injuries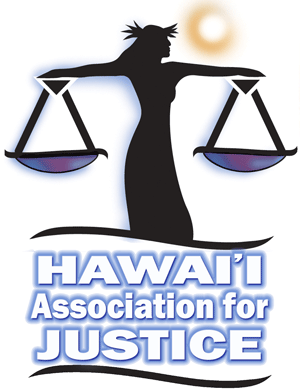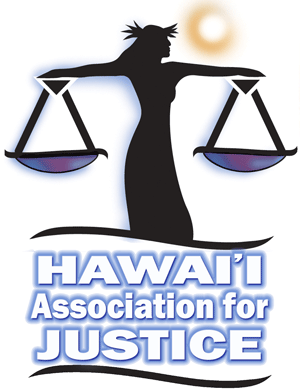 Drunk Driver Accident Injury Lawyer
If you have been injured by a drunk driver in Hawaii, you should not delay in calling us to discuss your case. It's critical that you do not delay in obtaining the medical treatment that you need for your injuries. As Honolulu, Hawaii, Drunk Driving Accident Lawyers, we will help you through the process of contacting the insurance companies involved so that there is no delay in payment for your medical bills and property damage. Once you hire us, we will take care of everything so that you only need to worry about recovering from your injuries. Being injured by a drunk driver in Hawaii is stressful enough without worrying about insurance adjustors and medical bills.
​
We have years of experience in helping the people of Hawaii obtain the maximum compensation that they deserve for their auto accident injuries. We know how to present the claims to the insurance companies in order to obtain the settlements that our clients deserve for their injuries from a drunk driver accident in Hawaii.
​
We are easy to contact whenever you have any questions. Many of our clients email us regularly whenever they have questions, and they know that they will receive a quick response. They also know that if they call us, they will always receive a return call by the end of the day.
​
Accidents happen. Even the best drivers will sometimes make a mistake and cause an accident; however, accidents caused by a drunk drivers should never be acceptable. In spite of decades of public awareness programs, there are still way too many accidents that are caused by drunk drivers. In a day with cell phones and apps such as Uber and Lyft, anyone who can afford to go out drinking can afford to call a taxi or order an Uber driver on their phone. In light of the modern technology available, it is more deplorable than ever for someone to get behind the wheel drunk.
​
Accidents in Hawaii caused by intoxicated drivers are often some of the most serious accidents. Those accidents usually involve extensive property damage to the other vehicles involved in the accident and sometimes even damage to physical structures. Tragically, these accidents in Honolulu and throughout Hawaii usually cause very serious injuries to innocent drivers and death in some cases. Serious injuries are not only extremely painful, but they can sometimes ruin people's lives. Sometimes people are no longer able to work or care for their families due to their injuries. The victims are often robbed of their ability to enjoy the recreational activities that they had always enjoyed.
​
We have helped many people in Hawaii who have been seriously injured by an intoxicated driver. We have witnessed first-hand how their lives have been turned upside down. We have seen them go through crushing financial hardships with medical bills and other expenses. We have tried to console them as they have cried in our office because of the heartbreaking pain and suffering they have gone through because of the reckless behavior of another driver.
​
We could easier become angry at how we have seen our client's lives suffer because of an accident; however, instead of fueling anger, we instead channel those feelings into a great determination to pursue justice for our clients in Hawaii. We work as hard as we need to get our clients the compensation that they deserve for their injuries. As personal injury lawyers serving all the Islands of Hawaii, we have the experience and skills needed to successfully pursue settlements for our clients, which enable them to put their lives back together.
We want nothing more than for drunk driving to be a thing of the past. It should be. Hopefully, someday it will be a thing of the past. Until then, we are here to help the people of Hawaii who have been injured due to the reckless decision to get behind the wheel while intoxicated.
​
Please call today for a free consultation regarding your Honolulu, Hawaii, drunk driving accident injuries. We will answer all of your questions so that you can feel confident that we have the experience and expertise necessary to get you the money you deserve for your accident injuries.
​
When you have been injured in an accident caused by a drunk driver in Hawaii, you should call us for legal advice as soon as you can. Although all personal injury claims can be complicated, claims involving a drunk driver make it even more complicated due to the criminal law aspect of the claim. Most likely, the drunk driver will be prosecuted for his actions, and this can complicate your civil claim. The prosecution will probably subpoena you to testify at the drunk driver's trial, and they will request that you provide documentation of your injuries and damages. It is critical that you have an experienced Hawaii injury attorney on your side to make sure that your rights are protected.
​
If you have been injured in Hawaii due to the criminal actions of someone who drove while intoxicated, there is no reason not to get the legal advice that you need. We provide free consultations, and we do not charge any attorney fees until we win your case. There is nothing to lose by calling us, but there is everything to gain. We can help you get the compensation you deserve for your injuries, pain and suffering, and even wage loss. Our Hawaii law firm will take care of all of the accident paperwork so that all you have to worry about is getting the treatment that you need to heal from your auto accident injuries.
​
We have offices in Downtown Honolulu and West Oahu. We are also able to meet with you wherever it is most convenient for you. We help people injured in accidents on all of the Hawaiian Islands: Oahu, Maui, Kauai, Molokai, and the Big Island of Hawaii. We serve clients anywhere on the Islands including Kailua, Waimanalo, Kaneohe, Hawaii Kai, Kahuku, Kaimuki, Laie, Waialae, Waialua, Kalihi, Palolo, Haleiwa, Makiki, Manoa, Waikiki, Kahala, Kahului, Kihei, Lahaina, Wailua, Makawao, Lanai, Mililani, Waipio, Waipahu, Makakilo, Kapolei, Ewa Beach, Makaha, Waianae, Maili, Nanakuli, Waialua, Schofield Barracks, Wahiawa, Pearl City, Aiea, Hickam Air Field Base, Fort Shafter, Keaau, Hilo, Kailua Kona, Captain Cook, Kapaa, Koloa, Lihue, Princeville, Anahola, Kalaheo, Kalaoa, Honokaa, Ni'ihau, Kekaha, and Pakala Village.
CONTACT
THE LAW OFFICES OF DAVID W. BARLOW

Honolulu Office
Honolulu, HI 96813
​
​
​
​
​
​
​
​
​
​
​
​
​
Big Island Office