One Of Hawaii's Top Auto Accident
Attorneys
​
Worked for U.S. Air Force JAG

Millions obtained for our Clients' Car Accident Injuries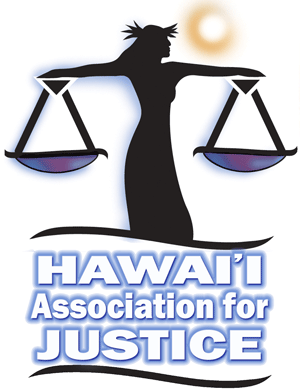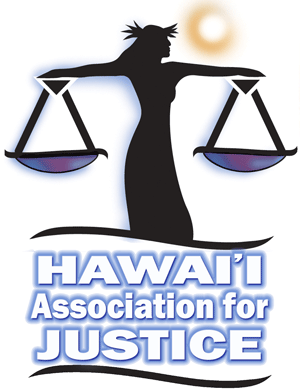 Free Consultation With Honolulu Auto Accident Lawyer
When you read the word "Free" you probably thought: "there must be a catch." You're probably thinking: "They say it's a free consultation but I'm sure once I get there they'll pressure me into signing a contract." These are natural reactions; however, we can assure you that we will not pressure you into signing anything. When we advertise free consultations, we truly intend to give you free advice without making you feel any pressure to hire us. After practicing law for many years, we've learned that it is not necessary to try to persuade clients to sign up with us. Our philosophy is that we will simply be friendly and as helpful as possible. This philosophy has resulted in us always having more than enough clients to keep us plenty busy.
​
We understand that being involved in a car accident is a very stressful, confusing, and upsetting experience. When this happens to you, all you want is answers. You just want to know exactly what you need to do to protect your rights and get you back to the position you were in before the accident occurred. When people call us after an auto accident in Hawaii we do everything we can to resolve any questions or concerns that people may have. We don't hold onto any advice until after we've been hired. We freely give as much advice as people need in order to have the assurance that everything will be okay.
​
What we have found is that most of our clients really appreciate the fact that they can hire us through email. When people call us for the first time, we simply email them an intake form and online contract for them to review and sign. They are able to review the contract in the comfort of their own home without any pressure whatsoever to sign it. They know they can call us if they have questions about the contract or intake form. They also find that our contract is very simple so that they can easily understand it.
​
Once we email you the intake form and contract we will leave you alone. We won't keep calling and emailing you to pressure you to sign it. If people don't email or call us back we can take a hint that they have probably decided to hire a different Hawaii injury lawyer. We understand that not every lawyer is the perfect fit. We're one of the best Honolulu car accident law firms in Hawaii, but we appreciate that other good injury law firms are also out there. The important thing is that those who are injured in accidents hire a lawyer to protect their rights against car insurance companies. Whether you hire us or someone else, please hire a lawyer to help you get the maximum compensation that you deserve for your injuries.
​
There are several ways that you can contact us for a free, no-obligation consultation. The first is to simply call us. When you call us a receptionist will answer and obtain some basic information about you and the collision. The receptionist will then transfer you to an injury lawyer to discuss your case. If, by chance, the receptionist is not available, please leave a detailed message explaining how the accident happened and what your injuries are. Another way to contact us for a free consultation is via our contact form on our website. Simply enter your information with an explanation about the accident and your injuries, and we'll contact you. You can also email or fax us. Our email and fax number are available on our Contact Us page.
​
If you have been injured in an accident in Hawaii, you should not hesitate to call us to discuss your case. Don't worry, there will not be any pressure to hire us. We are happy to answer any questions that people have without committing anyone to hire us. You can call and ask us any questions you want. Some people call us for two minutes to ask a couple of questions. Others call us for an hour and ask us everything they can think of. We have given free consultations to thousands of people over the years. Even if people never call us again, we feel good about the service we provide to the community.
​
Not only do we offer free consultations as a public service, but we also offer them so that if you do end up hiring us to handle your car accident case we will know that things were handled correctly right from the very beginning. There's nothing worse than having someone call us for a free consultation weeks after their accident only to find out that they have done things that ruined their case. If you don't call us after your accident, please call another injury lawyer. We just want to make sure that you are given good advice and that the insurance companies don't take advantage of you.
Not only is the initial consultation free, but we never charge any attorney fees until we get you a settlement for your Hawaii accident injuries. We handle all our cases on contingency. This means that we don't get paid our attorney fee until we get you a settlement. By charging on a contingency basis, you will know that we will do everything we can to get you as large of a settlement as possible. After all, a percentage of the settlement will be paid to us for our work, so it only makes sense that we would do everything we can to get you a maximum settlement amount for your injuries.
​
Many potential clients on Oahu and throughout Hawaii, like we email them the intake form and online contract. This gives them a chance to review the contract at home without any pressure from us to sign it. They can read it and call or email us with any questions that they may have before signing it. Many are pleasantly surprised at how short and simple it is. It's only one page long. In these modern times, there's no reason why you should feel that you have to drive into town, find parking, and meet with a lawyer in person (who is probably running late from prior appointments). All we need is for new clients to answer some questions in an email and then sign the online contract and we can get working on their case right away.
​
Hawaii car accidents can be very complicated. There are multiple insurance companies involved. There will be the No-Fault Insurance adjustor, the Property Damage adjustor, and the Bodily Injury Adjustor. They will want to take your recorded statement. They will want to inspect the vehicle. They will want you to sign various forms and authorizations. This is all just the beginning. In order the settle your case and get you compensation for your injuries, we'll need to obtain your medical records and bills and submit everything to the insurance company. Because these things are so complicated, we do everything we can to simplify things for our clients. We use every modern technological tool possible to help your Honolulu accident claim run as smoothly and efficiently as possible.
​
Because the law is becoming more and more complicated, it is important to have an attorney who practices a very specific area of law. Not only do we only practice personal injury law, but within this area of law, we only take auto accidents and slip and fall cases.
Because we only take these specific types of personal injury cases, we have the knowledge and experience necessary to get you the maximum compensation possible for your injuries. The laws regulating auto insurance in Hawaii can be very complicated; however, with our experience, skill, and hard work, we can obtain fair compensation for our clients despite the complicated insurance laws.
​
We have an office on Bishop Street in Downtown Honolulu, which is only a couple of blocks from the Hawaii State Courthouse. We also have an office in Leeward Oahu. Having these two offices allows us to provide more convenient service to our clients as well as being nearby the courthouse and other government buildings for efficient handling of our client's cases.
​
Over the years, we have obtained large settlements for our clients who have been injured in auto accidents, motorcycle accidents, moped accidents, and pedestrian accidents. We have obtained large settlements for our clients injured in motorcycle and pedestrian accidents. It goes without saying that those who are injured in these types of accidents tend to have much greater injuries than those who are injured in car accidents.
​
We only handle cases involving injuries due to auto accidents; however, if you need assistance with another area of law, we highly recommend that you contact Volunteer Legal Services Hawaii.
CONTACT
THE LAW OFFICES OF DAVID W. BARLOW

Honolulu Office
Honolulu, HI 96813

​
​
​
​
​
​
​
​
​
​
​
Big Island Office