One Of Hawaii's Top Auto Accident
Attorneys
​
Worked for U.S. Air Force JAG

Millions obtained for our Clients' Car Accident Injuries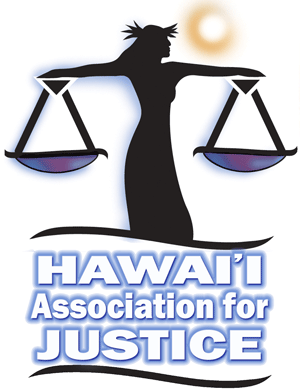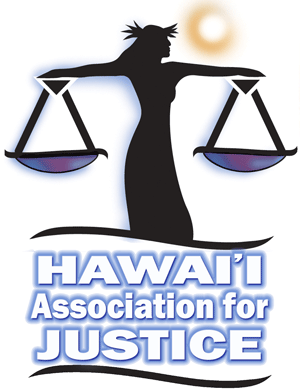 Honolulu Contingency Fee Lawyer
We only handle cases based on a contingency fee. Basically, this means that we do not get paid until we get you money for your injuries. By not charging at an hourly rate, like other types of attorneys do, we are able to represent clients who otherwise would not have been able to afford an attorney. If we are not able to get you money for your injuries then you will not have to pay us for our work. There are very few services in a society where you do not have to pay anything unless there is a positive outcome. Because we don't get paid for all of our work until we get a settlement for our clients, they have the assurance that we have the exact same goals as they do, which is to get as much money for their injuries and as soon as possible. There is no reason for a client to think that we aren't getting as much for them as possible. Because we get a percentage of the settlement, they have the assurance that we are going to work as hard as possible to get them the best settlement amount.
​
Many people have a hard time knowing if they have a case worth pursuing or not. I simply tell people that want to know if they have a good case to start calling some injury lawyers. Because we don't get paid unless we get money for our clients we have to carefully consider each potential case and whether or not we will be able to get a successful outcome for the client. Some people call me and are very frustrated that no one wants to take their case. I try to help them understand that experienced injury attorneys have a pretty good idea of whether a case is worth pursuing or not. Unfortunately, if no one will take their case, it probably means that either it won't be possible to prove that the other party was liable, or the person's injuries are not significant enough to warrant the time and expense that both the attorney and client will have to put into pursuing the claim.
​
As a Honolulu contingency fee law firm, we don't charge any attorney fees until we get you compensation for your injuries. Regardless of whether we win your case or not, you will never have to pay us any fees for our legal services unless we get you money for your injuries. Because we don't get paid for all of our work until we get you a settlement for your injuries, you have the assurance that we will work hard to get you as big of a settlement as possible and as soon as possible.
​
Unlike other lawyer-client situations, we have a very similar goal as our client. The contingency fee agreement will indicate the percentage of the injury settlement which we will be paid for our attorney fees; therefore, because we will receive a percentage of the settlement, we will do everything we can to get you the largest settlement possible.
​
With many years of experience as a Honolulu accident injury law firm, we have found that the contingency fee arrangement is the perfect type of arrangement for Hawaii car accident cases. Our clients never have to wonder if we are doing all that we can to get them a fair injury settlement. They never have to wonder if we are doing our best to move the case forward toward a good settlement. They know that because we don't get paid for all of our work until we get the case settled, or get a jury verdict, they can count on us to put forth our best effort on their case.
​
Another advantage of the contingency fee arrangement for Honolulu auto accident cases is that we don't have to worry about keeping track of the time that we spend on each case. Instead of spending time tracking our work on each case, we can use that time to get better results for our clients.
​
Hawaii contingency fee agreements also help to ensure that only valid auto injury cases are handled by a lawyer. We always find it amusing when people complain about frivolous lawsuits in Hawaii. This does not make any sense. Why would a lawyer spend his time on a case, that he isn't being paid for unless he wins the case if the case were frivolous? It's illogical to think that a lawyer would be willing to risk spending countless hours on a case if it were frivolous and unlikely to result in a settlement.
​
Contingency fee agreements are the ideal way for those who have been injured in auto wrecks in Hawaii to get the compensation that they deserve for their injuries. When people are injured in car accidents, or in slip-and-fall accidents, they may not be able to afford a lawyer. By charging our clients on a contingency fee basis, we are able to help the people of Hawaii get money for the injuries even though they may not have been able to pay for a lawyer.
​
Feel free to call us today for a free consultation. We will give you an honest evaluation of your case.
CONTACT
THE LAW OFFICES OF DAVID W. BARLOW

Honolulu Office
Honolulu, HI 96813

​
​
​
​
​
​
​
​
​
​
​
Big Island Office