One Of Hawaii's Top Auto Accident
Attorneys
​
Worked for U.S. Air Force JAG

Millions obtained for our Clients' Car Accident Injuries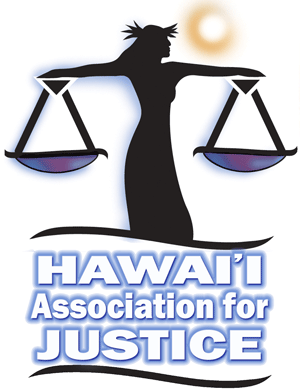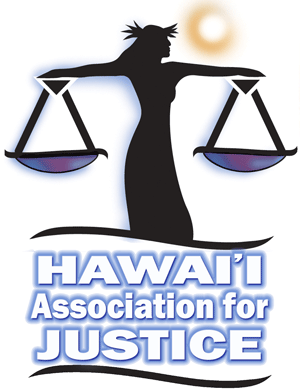 Why You Should Trust Your Honolulu Injury Lawyer
In our society, lawyers are known as some of the least trustworthy professionals, right up there with used car salesmen. Whether these assumptions are valid or not is up for debate. I assume that one reason why people don't trust lawyers is that they are so eager to rack up their billable hours. This would naturally put the client against his lawyer. After all, in the billable hour situation, the lawyers' interests (bill lots of hours and make lots of money) are completely opposite to that of his client (spend the least amount of money possible on his legal problem). This brings us to the first reason why you should trust your injury lawyer: He doesn't bill by the hour. In fact, most injury lawyers don't keep track of hours at all. Most injury lawyers are paid on contingency.
​
Being paid on contingency means that they don't get paid until they settle your case. They're paid a percentage of the settlement amount. Therefore, the higher the settlement, the more he is paid. Also, the higher the settlement, the more the client receives. This arrangement puts the lawyer's and the client's interests perfectly aligned. They both want the exact same thing: as high of a settlement as possible.
​
The logic of the contingency arrangement makes perfect sense, but for some reason, all too many clients still don't trust their Hawaii injury attorney. When the settlement offer is not as high as they would like, they think that the lawyer isn't working hard enough to get it higher. They think that if the lawyer would just call and scream at the insurance adjuster they would raise their offer. Don't forget lawyers like money. They like money just as much as anyone else. They are going to work as hard as they can to get you (and them) as high of a settlement offer as possible. Getting a high settlement offer isn't as simple as yelling at insurance adjusters. Settlement offers are based on the adjustor's review of your medical records, medical bills, wage loss documents, out-of-pocket expenses, the seriousness of the injuries, etc. Insurance companies have experience with millions of claims. They have a pretty good idea of what a jury would award you for your injuries and how much it will cost them to pay a lawyer to defend their case. They don't just pull settlement offers out of a hat.
​
For some reason, the client just picks a number that they want and that's the only settlement amount they will accept. The amount they choose isn't based on past jury decisions, and the millions of past settlements the insurance companies have made, it's just a number that they want. Just because there's a number that the client decides they want, doesn't mean that's what they'll get. After all, if that were the case, every client could just say, "Hey, I want three million dollars for my injuries."
​
This brings up another reason why clients sometimes don't trust their injury lawyer: they expect the lawyer to obtain a settlement amount that is just simply unreasonable. We can't speak for all injury lawyers, but from our experience, the more reasonable a client is, the more likely their case will settle, and the more likely they will be pleased with the work that we do.
​
Clients should keep in mind that when they've been in an accident, the settlement amount is simply to compensate them for what they've been through. The settlement is not intended to be a lottery or to set someone up for the rest of their life. Yes, insurance companies usually prefer to settle cases and not have to go to court; however, they aren't going to just give someone whatever amount they want to close the close. The settlement amount that they offer is not based on what our clients "want". The settlement is based on how much they have valued the claim. The value is not randomly chosen. They calculate the number of your medical bills, your wage loss, and all of your other expenses and then determine what the claim is worth based on prior jury awards for similar injuries and damages.
​
Insurance companies are some of the biggest, most powerful companies in the world. They've gotten that way by being very careful with how much they settle cases for. They have databases of millions of injury settlements and jury awards. They are not going to just give you lots of money because your lawyer "worked really hard" and argued with their adjusters. So, please just trust that your lawyer is doing everything he can to get you (and him) as much money for your settlement as possible. Try to be open to your lawyer's advice (after all, that's what you're paying him for). He has years of experience in dealing with insurance companies and he has a good idea about the reasonable amount that your case should settle for.
CONTACT
THE LAW OFFICES OF DAVID W. BARLOW

Honolulu Office
Honolulu, HI 96813

​
​
​
​
​
​
​
​
​
​
​
Big Island Office