One Of Hawaii's Top Auto Accident
Attorneys
​
Worked for U.S. Air Force JAG

Millions obtained for our Clients' Car Accident Injuries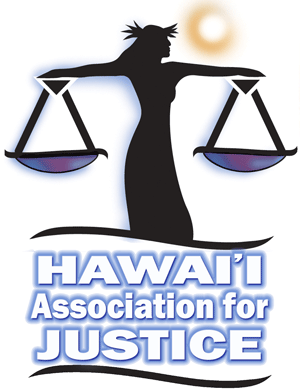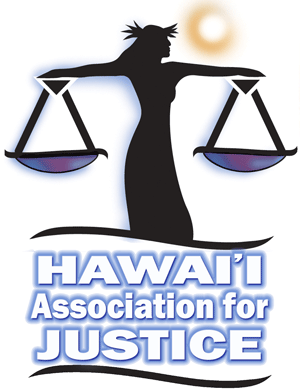 Steps To Take If You've Been In A Car Accident In Hawaii
Step One: Call the police. The at-fault driver may beg you not to call the police and promise that he will pay you for the damages, but you should not give in to his request. The best thing is to call the police before you even get out of the car, then you don't have to worry about him trying to persuade you to do otherwise.
​
Step Two: Watch what you say the moment you get out of your vehicle. Do not admit fault if you were not at fault. Do not say you are "fine" because you may not know if you have any injuries until a day or two after the accident, as some injuries take time to manifest themselves.
​
Step Three: If you think you are injured, be sure to have an ambulance come to the scene to check you out. If you think you may need additional treatment, take the ambulance to the ER. Don't worry about medical bills. As long as you know that you have valid insurance on the car you were driving, then your no-fault medical coverage will cover all of your medical bills up to $10,000.
​
Step Three: Give an accurate and thorough statement to the police officer. It is very helpful when the police report supports your case, so be sure to be very nice and sincere with the police officer. Police officers are only human, so if you are mean or impatient with them, their report may not be as helpful for you as you would like.
​
Step Four: Call a Lawyer. You want to start getting legal advice as soon as possible. We offer free consultations, and we will give you as much free advice at the time of the accident as you need. There is no obligation to sign with us, so feel free to call us for no-pressure advice as soon as you have been in an accident. The longer you wait to call a lawyer, the more mistakes you may make and the more the insurance adjustors may have taken advantage of you. It can be very difficult for us to undo things that you may have said or done to hurt your case.
​
Why You Should Hire our Law Firm
​
We understand that it can be a stressful and confusing time when you have been injured in an accident in Hawaii. It is a difficult time to make a big decision on which Honolulu, Hawaii, law firm you should hire to help you get through it. Although we will not make any promises that we are "the best" law firm in Hawaii, we can say that nearly every client we have served was glad that they chose us. Our clients are relieved to find out that we are very approachable and are always available to answer any questions they may have. Our clients know that when they have a question, they will get a response from an experienced, knowledgeable Hawaii personal injury lawyer and not just a secretary or paralegal. Although we have secretaries and paralegals to assist us in many different tasks, the one task we do not delegate is responding to client concerns.
​
Our clients have found that we are patient and understanding with them, but on the flip side, we are aggressive and firm with the Hawaii insurance companies that are seeking to take advantage of them. We work hard to make sure that our clients get the fair compensation they deserve for their Hawaii auto accident injuries. So, the question is whether you want to be just "another number" to a huge Honolulu law firm that has to finance its massive advertising budget or whether you want to be treated as an individual person with specific needs and concerns.
CONTACT
THE LAW OFFICES OF DAVID W. BARLOW

Honolulu Office
Honolulu, HI 96813

​
​
​
​
​
​
​
​
​
​
​
Big Island Office