One Of Hawaii's Top Auto Accident
Attorneys
​
Worked for U.S. Air Force JAG

Millions obtained for our Clients' Car Accident Injuries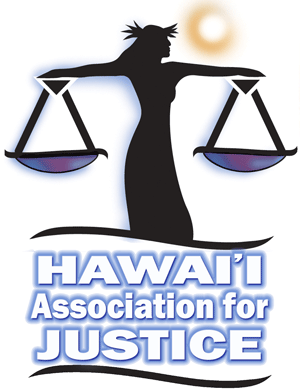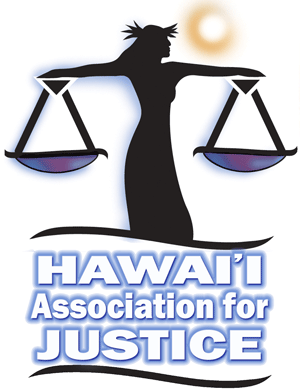 Honolulu Moped Accident Injury Lawyer
If you have been injured in a moped accident, please do not hesitate to call us. We have handled numerous moped injury cases and have obtained very large settlements for our clients who have been injured in moped accidents. We have the experience and knowledge necessary to obtain the maximum compensation you deserve. We will fight for you to make sure that you receive compensation not only for your medical bills but for your property damage, pain, suffering, wage loss, and any other damages resulting from the accident.
​
We accept clients on all of the islands of Hawaii, including Oahu, Kauai, Maui, and the Big Island. We understand that when you are injured it is difficult to travel and do other things that would have been easier before you were injured. We do everything we can to help our moped accident clients throughout the process of dealing with insurance companies. If you are unable to meet with us, we can email you an online contract to sign without printing out any documents or mailing anything back to us.
​
In Hawaii, the insurance laws treat mopeds in much the same way as they treat bicyclists or pedestrians. For example, if you're injured on a moped, you'll automatically receive $10,000 in medical benefits from the insurance company for the vehicle that hit you. This medical coverage is known as "No-Fault Insurance" because fault does not matter when determining if you're entitled to $10,000 in medical coverage or not.
​
This medical coverage pays not only for the ambulance and hospital bills, but also pays for follow-up doctor visits, physical therapy, massage therapy, chiropractor treatment, and acupuncture.
​
Before the insurance company can start to pay your medical bills, you'll need to complete an application for No-Fault Benefits, also known as Personal Injury Protection. You may also be required to provide proof of moped ownership as well as proof that the moped is 50 ccs or less. If, for some reason, your moped is above 50 ccs, then the No-Fault Insurance for the other driver will not pay your bills because you would have been required to have your own motorcycle insurance.
​
Moped accident injuries tend to be some of the most serious injuries that we come across. There are often fractured bones, lacerations, and/or torn muscles or ligaments. These types of injuries are entitled to much larger settlements than minor injuries such as whiplash. For this reason, it's more important than ever to have an attorney represent you if you've been seriously injured in a moped collision. The more serious your injuries, the more aggressive the insurance company will be because they have much more to lose.
​
Don't make the grave mistake of assuming that the insurance company will "do the right thing" and fairly compensate you for your injuries without a lawyer at your side. They know that if you don't have a lawyer it's much more likely that they'll be able to take advantage of you and possibly even be able to avoid paying you any settlement at all. It's really a "no-brainer" to hire an injury lawyer when you've been involved in a moped or scooter accident in Hawaii. You have nothing to lose and everything to gain.
​
If you have been in an accident, you need to understand that there are complicated laws relating to moped accidents. As you are probably already aware, insurance is not required for a moped. So the question is: "how does no-fault coverage apply when I am injured on a moped?" The simple answer is that you are basically treated as though you were riding a bicycle or you were a pedestrian. In other words, no-fault coverage will be provided by the vehicle that hit you. This is very different from the laws for motorcycles. If you are injured while riding a motorcycle, the no-fault insurance will be covered by the insurance for the motorcycle. Unfortunately, Hawaii insurance law does not require that you have no-fault medical coverage or motorcycle insurance. Therefore, many people on motorcycles don't even realize that they do not have medical coverage unless they made the decision to add that coverage.
​
If you were injured due to another's negligence, it's important to find out which insurance company the other driver has as soon as possible. If you are not able to obtain this information at the scene, it is critical that you obtain the police report, which should have this information, as soon as possible. All of your medical bills must be sent to the no-fault insurance carrier, so if there is a significant delay in getting the insurance information, many medical providers just go ahead and send the bills to your regular health insurance. This can create issues later on when it is necessary to have the providers send the bills to the no-fault insurance carrier and reimburse your regular health insurance. As you can imagine, it can be very difficult to get medical providers to do this.
​
Please don't hesitate to call us to discuss your moped or scooter accident case with our Honolulu, Hawaii, moped accident injury lawyers. The first consultation is free and we will give you an honest evaluation of your case. We do not charge any attorney fees until we settle or win your Hawaii moped injury case. Be sure to check out our injury case results page to see some of the results we've obtained for our clients.
​
Driving a moped in Hawaii can truly be a cheap alternative to owning a car or motorcycle. Unfortunately, there are some drawbacks to not having insurance. The first drawback is that you won't have UIM or UM insurance coverage. This is the insurance coverage that pays for your injuries and damages if you are injured by someone in Hawaii without insurance or without enough insurance. Do keep in mind that if you have UIM or UM insurance coverage on another vehicle or you live with a family member that has a vehicle with this coverage, then that coverage may cover you when you are in a moped accident.
​
Here are some important things you to keep in mind:
​
First, you need to seek health care immediately. Even if you don't notice any injuries, it is important that you get examined at an emergency room. No time should pass between the accident and your medical attention, this is important for your own health and for legal purposes as well.
​​
You should only inform your insurance company that an accident has occurred, and nothing else. Do not comment on the situation or whose fault it was. Anything you say may be used by the Hawaii insurance company to avoid having to pay for the injuries and damages that their insured has caused. You should especially avoid giving any recorded statements until you have hired a Hawaii personal injury attorney
​​
Last, but not least, contact an accident injury attorney as soon as possible. If you choose to call us, we will assist you and will deal with them all the legal work involved in your case. We will fight to get you the compensation you deserve for your injuries.
CONTACT
THE LAW OFFICES OF DAVID W. BARLOW

Honolulu Office
Honolulu, HI 96813
Tel: 808-354-0464
​
​
​
​
​
​
​
​
​
​
​
Big Island Office