One Of Hawaii's Top Auto Accident
Attorneys
​
Worked for U.S. Air Force JAG

Millions obtained for our Clients' Car Accident Injuries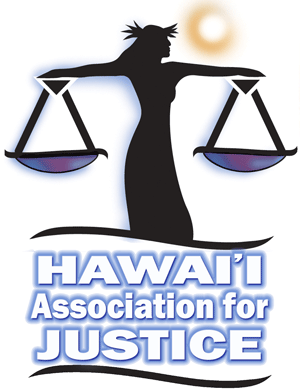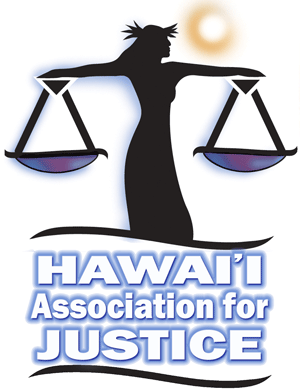 Honolulu Bicycle Accident Injury Lawyer
When a person on a bicycle is injured due to a collision with a motor vehicle, the injuries are often very serious. The laws in Hawaii hold the negligent driver of the motor vehicle legally responsible for all of the injuries and damages that were caused to the bicyclist. The law provides that you're entitled to compensation for your medical bills, wage loss, pain, and suffering, as well as property damage to the bicycle.
​
Although bicycles are subject to many of the same Hawaii traffic laws as cars, the drivers of motor vehicles have a heightened responsibility to be extra cautious near bicyclists. Many accidents in Hawaii involving cars and bicycles occur because a car that is passing someone on a bike does not leave enough room between the vehicle and the bike while passing. The driver of the vehicle is in a much better position than the bicyclist to avoid a collision by simply slowing or waiting to pass.
​
In many of the Honolulu bicycle accident cases we have handled for clients, the negligent driver often claims that he/she "did not see" the person on the bicycle. For some reason, they think this is a good defense. Having confronted these types of excuses for many years, we have the skills and experience to persuade insurance adjusters, arbitrators, judges, and juries, that this is not an acceptable excuse. Drivers of motor vehicles in Hawaii have the responsibility to watch out for bicyclists.
​
Under the Hawaii No-Fault laws, bicyclists are treated similarly to pedestrians and moped riders. These three categories of people are not required to carry insurance. Therefore, no-fault insurance will help a bicyclist with his medical bills, in spite of who is determined to be at fault in the accident. The first $10,000 in medical bills will be paid by the auto insurance company for the driver who is in the motor vehicle. This insurance will pay for the ambulance, emergency room, doctor appointments, radiology exams, physical therapy, massage therapy, acupuncture, etc.
The No-Fault insurance adjuster will most likely want to take your recorded statement. In order to receive these medical benefits, you're required to cooperate with the adjuster. The adjuster is obligated to determine whether the injuries you're receiving treatment for are related to the accident. They don't have to pay for treatment for pre-existing injuries or for treatment that they determine is not reasonable or related to the accident. In addition to the recorded statement, you'll likely need to complete an application. Don't worry, the application is very simple. It's usually only one page long.
​
The claim for no-fault insurance is separate from the claim for your injuries. The claim for your injuries will be paid out in one lump settlement after you've completed all of your treatment. The amount of the settlement will mostly depend on how serious your injuries were. The amount of the settlement is also greatly affected by the amount of lost income.
​
Some of the most common bicycle accidents our clients are involved in are when they are riding in the bike lane, and then the vehicle in the far right lane turns right to enter a parking lot and cuts off the bicyclist. Many accidents happen at intersections when the driver simply doesn't see the bicyclist. For example, the driver will stop at a stop sign and then proceed through the intersection without noticing the bicyclist. Then the driver either runs into the person on the bicycle or the person on the bicycle runs into the vehicle because their right of way was cut off. Another very common bicycle accident is when a vehicle turning left at an intersection doesn't see the person on the bike and hits the bike rider while turning left.
​
Unfortunately, most drivers are only looking out for other vehicles. They aren't looking for bicyclists, moped riders, or pedestrians. Sadly, these people are the ones who are much more seriously injured than people who are protected by their vehicles, seat belts, and airbags. Our clients who are injured on bicycles are often very seriously injured. There are often fractured bones and other injuries that require surgery to repair. The healing process is usually very long. This often results in extensive amounts of lost wages which causes stress in many aspects of our client's lives.
​
We understand that serious injuries can greatly disrupt one's life. Therefore, we do everything we can to get the maximum compensation possible for our clients who are injured in bicycle accidents. We move their cases along as quickly as possible so that they can get back on their feet both physically and financially as soon as possible.
​
We have extensive experience in helping the people of Hawaii who have been injured in a bicycle accident. Some of the largest settlements that we have obtained for clients involve injuries from bicycle accidents. The most common types of bicycle accidents involve a person on a bicycle being hit by a motor vehicle. These collisions have the potential to cause very serious injuries to the person on the bicycle. The car usually has minimal damage; however, the bicycle and the bicyclist usually incur extensive damages and serious injuries.
​
The injuries are much worse if the bicyclist isn't wearing a helmet. In those accidents where a helmet is not being worn, the bicyclist often suffers serious head injuries. Brain injuries are some of the most serious injuries because these may involve impaired brain function for the rest of one's life. Everyone knows they should wear helmets, but from a lawyer who has helped clients who had brain injuries from not wearing a helmet, I plead with you to always wear a bicycle helmet.
​
Bicycle accidents in Hawaii usually happen because the motorist simply didn't see the bicyclist. Drivers are usually looking out for other motor vehicles; however, they aren't usually looking out for bicyclists, motorcyclists, or moped riders. These smaller forms of transportation can be difficult for motorists to notice if they aren't making a conscious effort to watch out for them. The frustrating thing is that because a motorist may not see a bicyclist, which leads to a collision, the driver often claims that the bicyclist must have done something wrong. Otherwise, the driver would have seen them. Drivers in Hawaii rarely take responsibility and won't admit that they didn't see the person on the bicycle.
​
Unfortunately, insurance adjusters in Hawaii will often take their driver's side even though they probably know that their driver simply didn't pay well enough attention to people on bicycles. It can then be very difficult to get a good settlement offer from the adjuster. This can then lead to our clients having to go through the stressful and time-consuming process of a trial. Although this can be the case with some of our clients, overall, we do have a very high success rate at getting our client's Honolulu bicycle injury cases settled without them having to go to court.
​
If you have been injured in a bicycle accident on Oahu, or any of the other Hawaiian Islands, you should not hesitate to call us. You should call us and get legal representation as soon after the accident as possible. A lot of important things in your case take place during the first few days after the accident, so it is critical that you have a Hawaii lawyer at your side giving you the legal advice that you need in order to ensure that you receive maximum compensation for your bike accident injuries.
​
If you have been injured in a bicycle accident in Hawaii, please call our law firm today to discuss your case. We will give you an honest evaluation of your case. We handle cases on contingency. This means that we don't charge any attorney fees until you are compensated for your injuries.
​
For more information about the bike laws in
Hawaii, please check out the following webpage: Hawaii Bicycling League.
CONTACT
THE LAW OFFICES OF DAVID W. BARLOW

Honolulu Office
Honolulu, HI 96813
Tel: 808-354-0464
​
​
​
​
​
​
​
​
​
​
​
Big Island Office