One Of Hawaii's Top Auto Accident
Attorneys
​
Worked for U.S. Air Force JAG

Millions obtained for our Clients' Car Accident Injuries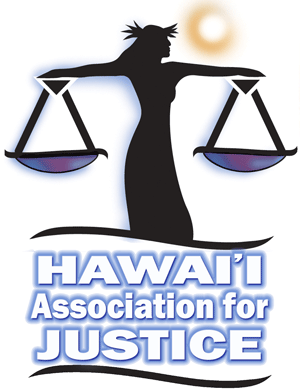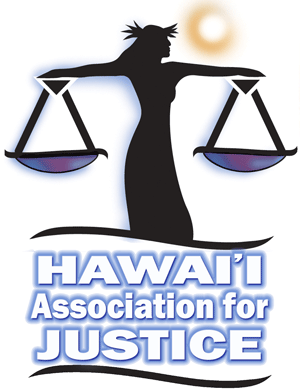 Hawaii Auto Accident Frequently Asked Questions
Do I Need A Hawaii Injury Lawyer?
​
Yes! Hawaii injury claims are not as simple as property damage claims. Don't think that just because the insurance company quickly paid to fix your car that they will be just as accommodating when it comes to an injury claim. Hawaii's injury laws can be very complicated. One wrong step and you could ruin your injury claim. Also, don't be fooled by the very friendly adjustors. They are anything but friendly when it comes to compensating you for your injuries.
​
How Do I Know Which Lawyer To Hire?
​
Read about the different Honolulu car accident lawyers on their websites, then call for a free consultation. You will want to find a lawyer that you feel comfortable with. You should feel good about the injury lawyer that you hire. If he is impatient and rushed during the first call, most likely, he will be like that during most of the phone calls during the time that he is your lawyer. You should also look for a good match for the law firm. For example, do you want to hire a huge law firm where you will do most of your interaction with a secretary or paralegal, or do you want to hire a smaller Honolulu injury law firm where you will always interact with the lawyer who is representing you?
​
How Long Do Injury Cases Take?
​
We can't speak for other law firms, but our cases usually take only a couple of months once you have completed treatment. You do not want to settle your Hawaii accident injury case until after you have completed treatment because you want the settlement to take into account all of your injuries and bills. As soon as you complete your treatment, we order all of your medical records and bills and then prepare the "demand letter," which is the formal request to the insurance company for a settlement. The insurance company will have about a month to respond with its first offer. We are experts when it comes to negotiating with insurance companies to get them to increase their settlement offer as high as possible. We are then usually able to settle our client's injury claims without them having to go to court.
​
How Much Will I Get For My Car Accident Injuries?
​
The settlement amount will depend on the extent of your injuries. The more serious the injuries, the higher the settlement amount will be. It is impossible to guess how much we will be able to obtain for you until we have reviewed all of your medical records and bills. Once we have reviewed these documents, we can give you an idea of what a reasonable injury settlement offer should be. Of course, it still depends on whether the insurance adjuster will be reasonable. Wage losses and other expenses should also increase your car accident injury settlement.
​
What Types Of Injuries Does This Law Firm Handle?
​
We accept cases in which people were injured in auto accidents in Hawaii. We also accept cases in which people were injured at a store in Hawaii. We do not handle cases involving assaults, animal bites, medical malpractice, or injuries at hotels.
​
If I Call For A Free Consultation, Will I Be Pressured To Hire Your Law Firm?
​
You can feel at ease when you call us, knowing that you will not be pressured in any way. We are here to answer any questions that you may have. We will never pressure anyone to hire us. When you call the first time, we will email you a contract for you to sign online. You can review the contract at home without any pressure to sign it. If you have any questions about the contract, you can call us to discuss your questions or concerns. Our contract is only one page long. We have put much effort into making the contract as short and simple as possible.
​
Do I Need To Hire Your Law Firm Even Though I Already Have A Family Lawyer Who Handled Another Matter Such As A Will Or Adoption?
​
Accident injury law in Hawaii is very complicated. Although your family lawyer may be willing to try to pursue your case, you should not hire a lawyer who does not have many years of experience as a Hawaii accident injury lawyer. Injury law is the only area of law that we practice. Within the injury law category, we only practice two very narrow areas of law: auto accidents and injuries at stores.
​
Will My Case Be Handled By A Lawyer Or A Paralegal?
​
Your case will only be handled by an attorney licensed to practice law in the state of Hawaii. Although a secretary or paralegal may answer the phone when you call, you will only discuss your injury case with an attorney. An attorney will be the one who responds to your emails and calls. An attorney will know all the details about your case.
​
Will I Have To Go To Court?
​
The short answer is probably not. We settle the vast majority of our cases. Taking a case to a jury trial is rare. Even though very few of our cases go all the way to a jury trial, we prepare every case as though it may go all the way to a jury. By doing this, the insurance adjusters and defense attorneys know that we are prepared to pursue the case until the end. Our reputation for being prepared to take a case as far as we need to helps us to obtain the best possible settlement offers for our clients.
​
What Makes Your Law Firm Different Than The Others?
​
Customer service. Many law firms don't think of their clients as customers. They think of their clients as a burden. We think of our clients as customers that we want to provide the best possible customer service. We always respond to emails and phone calls by the end of the day. Simply put, we don't go home for the day until we respond to every voicemail and phone call. Although we hope our clients will never need us again, we provide them with the best customer service possible so that if they ever need an injury lawyer again, we'll be the first call they make.
​
How Do I Pay For Your Services?
​
You don't pay us anything until we settle your case. We work on contingency. This means we are paid a percentage of the settlement we obtain for you. The percentage that we charge is much lower than many of the other injury attorneys in Hawaii. We understand that when you've been injured in an accident, you will need as much of the settlement funds as possible to get your life put back together.
​
What Is The Statute Of Limitations In Honolulu, Hawaii, Car Accident Cases?
​
Check out this webpage:
Hawaii Statute of Limitations in Auto Accident Cases.
You can also review the Statutes of Limitations in Hawaii at Capitol.Hawaii.gov.
​
Can I Trust The Insurance Companies?
​
Check out this webpage:
​
How Can I Get The Maximum Settlement That I Deserve?
​
Check out this webpage:
Get the Maximum Settlement Possible
​
What Are Some Mistakes That I Should Avoid If I've Been Injured In An Accident?
​
Check out this webpage:
Mistakes that will Ruin Your Injury Case
​
How Can I Know If I Should Accept A Settlement Offer Or Not?
​
Check out this webpage:
​
Why Can't I Find A Lawyer To Take My Case?
​
Check out this webpage:
Finding a Hawaii Injury Lawyer
​
What Are Some Of The Dos And Don'ts If I've Been Hurt In A Car Accident In Honolulu?
​
Check out our 12 Do's and Don'ts When Hurt in an Accident webpage to see a list of the things you should do if you've been in an accident and the things you shouldn't do.
​
What's The Process If I've Been Injured In An Accident?
​
Check out our webpage: Honolulu Auto Accident Case Process. This page will walk you through the steps to take when filing a claim for injuries in Hawaii.
​
What Are The Steps I Should Take After Being Involved In An Accident?
​
Check out our webpage: Steps to Take After an Auto Accident. This page will help you understand which steps you should take if you've been involved in a car accident in Honolulu.
​
When Should I Hire A Lawyer If I've Been In An Accident?
​
Check out our webpage: Hire an Injury Lawyer as Soon as Possible. Although the title gives the answer, check out the page to see why it's so important to hire an attorney A.S.A.P.
​
​
CONTACT
THE LAW OFFICES OF DAVID W. BARLOW

Honolulu Office
Honolulu, HI 96813

​
​
​
​
​
​
​
​
​
​
​
Big Island Office